Admin welcomes Remillard as the incoming principal
YJ Si, Editor-in-Chief
June 3, 2022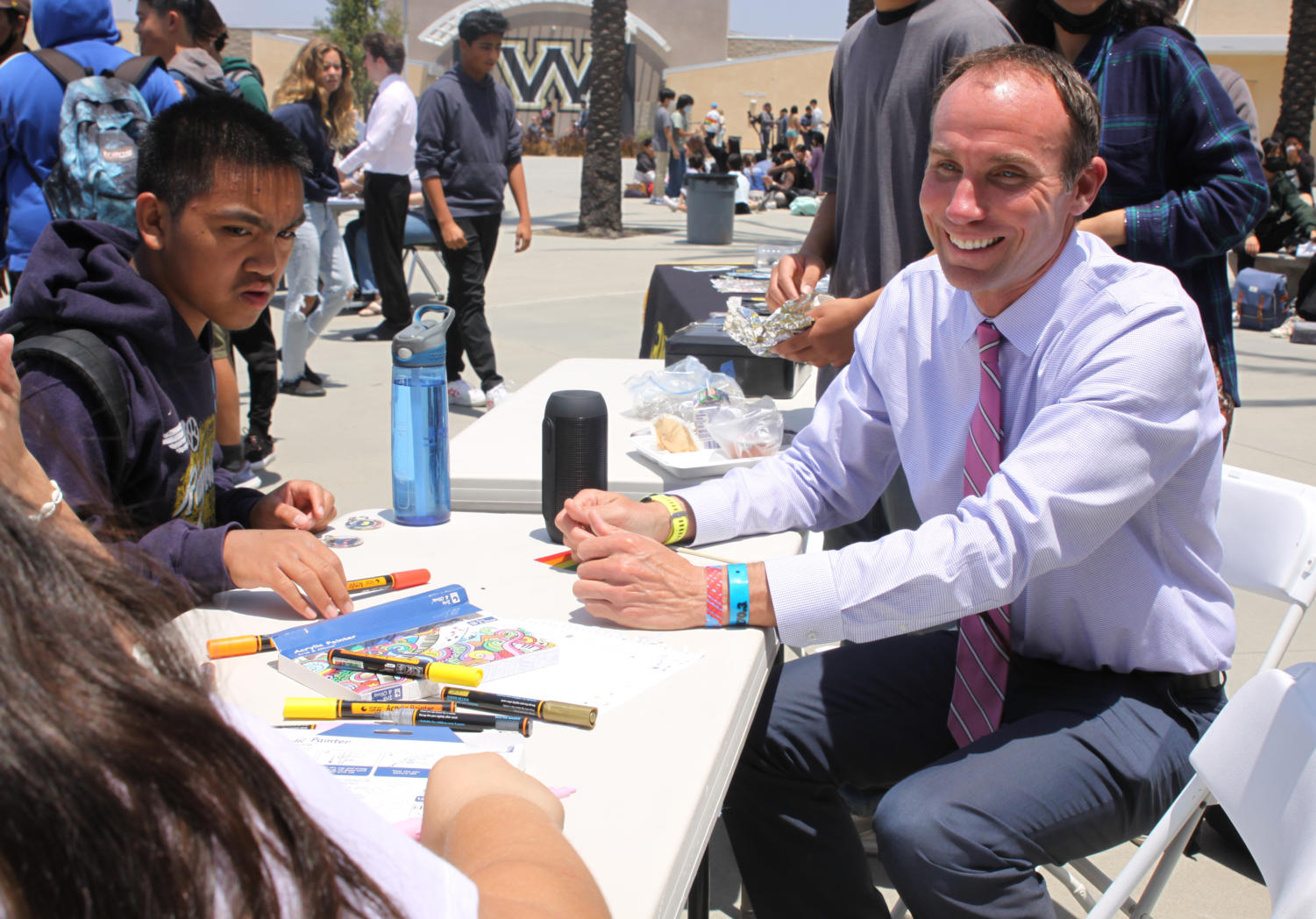 Following a month-and-a-half long search for a new principal, the Poway Unified School District (PUSD) approved Ernie Remillard as Westview's new principal during the closed session of the May 12 board meeting. He will begin his position as principal starting July 1. 
Remillard is the current principal of Design 39 Campus and former principal of Mission Bay High School. He began his educational career teaching high school math for a year in Connecticut before moving to Roosevelt Middle School in San Diego. He found himself moving from teaching positions into leadership positions, where he stayed.
"I love teaching," Remillard said. "I love being with students, but I also looked at some of the operational pieces and ways we could change the educational setting for students and really engage them in their learning." 
As principal, Remillard said he wants to first get a feel for what Westview is—its campus, its staff, and more importantly, its students. 
"I think that the one thing that I know about schools is that they all have their unique culture," he said. "And for me, [being principal] means to learn more about that culture and learn what makes it special."
Before he officially takes on the position, Remillard said he wants to familiarize himself with everything the students do. 
"One of the things I am well aware of is that high schools have a lot of events," he said. "I know Westview has many clubs and so, to start, it's to get to an understanding about what are the different clubs that are happening out there? How can I dip in and at least be part of it and start to understand what really builds our school culture?"
Something that Remillard said excites him about Westview is the student agency around their passions. He considers himself a lifelong learner and hopes to have the opportunity to learn about students' ideas as well as share his own.
Still, Remillard knows that a large portion of his job will be staff-focused, while balancing that with student input. He also knows he has big shoes to fill.
"I have a lot of respect and admiration for [current Principal] Mrs. Ziegler for some of those foundational pieces that she's put together to bring in student voice," he said. "One of the things that I'm going to want to know more of are the best avenues for me to connect with students, as well as staff, to build upon the work that Mrs. Ziegler has done around areas of growth for the Westview campus."
He said he hopes to do this through meeting and talking to more students, to know what a day in the life of a student is like. He wants to know what classes they enjoy, what lunch looks like. He wants to know about the clubs and organizations students are in, but also about the ones that might need more recognition. 
"I want to know what excites students about Westview," he said. "I've asked that question to every student and family I've met with, because it's different for everyone. There are students who love to be out on the field for competition, there's ones that love to highlight their success academically, or within clubs or productions. So I want to hear about that."
In the fall, he sees himself still getting familiarized with Westview's identity, attending theatre productions, and, as an active runner, going on runs with the cross country team. 
"I am so grateful and thankful for this opportunity," he said. "I'm just really looking forward to and excited about being the next principal of Westview High School and being part of the community and just, again, learning and leading, but really working together as a team."