Driven to Make Memories
After two abnormal school years, four seniors make the most of their last ride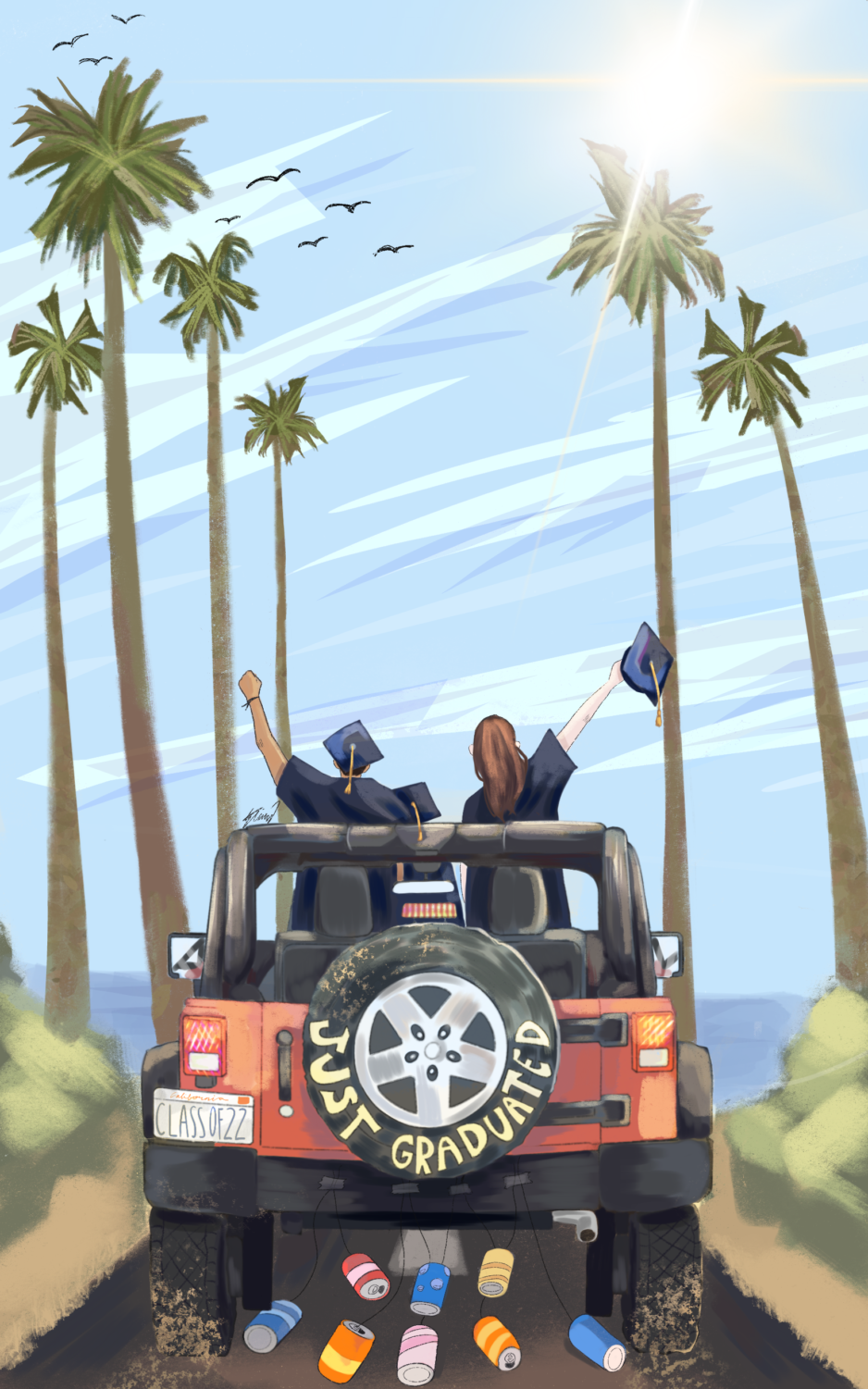 Marc Artaud (12) stifled a laugh before carefully peering above the Target Starbucks bar to scan for potential threats. He awkwardly avoided the eyes of staring Target employees before slumping back down in relief. Artaud then felt a tap on his shoulder followed by a triumphant "You're it."
From playing hide-and-seek in a department store to monkey-like screaming in the locker rooms, Artaud and his teammates on the boys water polo team worked this year to create a culture of kinship and group hangouts in an effort to make the most out of their final year at Westview.
"The team did so much this year probably because everyone was a little pent up, and then everyone just kind of let loose," Artaud said. "Most of the water polo team was seniors, and as the senioritis kicked in, most of the team stopped caring about how we were seen by other people. So we thought, 'Let's just do whatever the hell we want.'"
Similarly, last August, Caleb Dang (12) met with a close friend and decided that he wanted to do something big to create stronger connections within his friend group.
"Whatever thoughts we had, we just wanted to just do it, because that's something we missed out on, just going out and being able to do stuff for the past two years," Dang said. "Since COVID was kind of a reset, we thought 'We're not gonna take any chances. We just want this. We just want everything we want to do to happen.'"
Dang wanted to create something that would bring people together, eventually progressing to the idea of a basketball team composed of friends and friends of friends. That day, the concept of Venus Hoops was born.
The team didn't have the strongest technical start, finishing their first season with a 1-7 record in the competitive SOL basketball league, but Venus Hoops' value was never in its ability to win.
"Venus gave me so much to look forward to during the beginning of the year," Dang said. "I quit basketball from Westview after my Junior year and was a little bummed about that at first, but making this team allowed me to have fun when playing basketball again because I was just kind of going through the motions for the last couple [of] years."
Team bonding outside of playing the sport was also important to Manny Carriles (12), Artaud's teammate on the water polo team who has held a major role in creating a variety of season rituals. One, for example, is the pregame ritual of making monkey noises.
"One day during practice, the team just started to make random noises and I chose to act like a monkey," Carriles said. "Everyone joined me and it just caught on. We would do it before every game in the team room and you would hear a bunch of guys screaming like monkeys [from] the pool deck. When we left, there would be parents looking at us and the other teams would look concerned."
While making monkey noises may seem like pointless fun, many players say it was a vital catalyst to bring the team together.
"It makes everyone laugh and allows us to feel like a real team," Carriles said. "There was a time where the team spirit was kind of dead; no one really did anything, no one made chants. It just didn't feel right."
Another popular hit for the team was playing the mobile game Rumble Stars, a low-budget knockoff of the mobile game Clash Royale.
"Rumble Stars became somewhat of a religion in the water polo team," Artaud said. "We got the whole water polo team to play it at one point and would blast the theme music before games. I remember having so much fun traveling to meets and fooling around playing Rumble Stars in the hotel rooms."
For Dang, he also found enjoyment in his team. As time went on and word about Venus Hoops spread, the positive impact that Dang was able to have on those around him only increased.
"A lot of people have come up to me and told me about how they thought that this year was just so boring for them until they joined Venus," Dang said. "It just brought together a bunch of people that I wasn't really particularly close with and created this new family."
While Dang nurtured existing connections, Paul Tran (12) learned to foster new ones.
In past years, Tran hadn't tried to put much effort in creating and maintaining his relationships.
"I would always just rush home to sleep and play video games," Tran said. "I didn't really care about my time on-campus."
And, according to Dr. Jean Twenge, a professor of Psychology at San Diego State University and author of iGen, Tran wasn't alone.
"Starting around 2011, there was an increase in the changes in teen social lives," Twenge said. "Teens started spending less time with each other, face to face, and more time on social media and other types of electronic communication."
While it's commonly believed that the isolating effects of the pandemic began the upward trends of mental health issues, Twenge says that the pandemic simply continued existing trends, which have increased in part due to this generation's accessibility to the internet and ease of communication online.
"I often say Gen Z was [already practicing] for the pandemic," Twenge said. "They may not have known it but many of the trends that were in place continued during the pandemic, because the circumstances around these trends were already there."
Last year, as Tran walked onto a campus he hadn't seen in more than a year, he was determined to make a change. As a junior, he was one of the many who elected to return to in-person schooling for the last part of the school year.
Tran had a single mission in his mind as he walked up to a person he had never met before.
"Hello," he would say. "My name's Paul Tran, and I'm trying to meet more people and make more friends."
Since the end of his junior year, Tran has been trying to make the most of his remaining time at Westview, trying to meet and make friends with as many people as he can.
"[During junior year] every day at lunch, I would make a new friend," he said. "That was my goal: make at least one new friend at lunch. At the end of the year, I had plenty of new friends. And so I started to initiate hangouts with smaller groups, and planned bigger group hangouts as well."
Tran has worked to make the most of his last year in high school as it will be his final year of schooling, at least for a few years. Tran is enlisting in the Marine Corps immediately after graduation.
Cassandra Nguyen (12) also fulfilled many of the dreams she had for high school within her last year. Late in October, she dressed in '50s garb and stood in front of the school emceeing for the decade-themed Homecoming Rally.
During her senior year, Nguyen decided that she would attempt to put herself out there and be a part of as many high-school events as possible.
"It's more than just me getting involved," she said. "It's people wanting me to be involved with their activities too, which is really huge for me. Even if I don't do anything the rest of my senior year, I feel like I at least did something that was worthwhile."
The rally was only a start for Nguyen's involvement in school activities though. She said that she had also made it her goal to be in every theater production and participate in every ASB spirit day and cultural event.
"We're leaving in less than a month, so this is really the only opportunity where we can do these types of activities with the people that we've grown up with," she said. "I really wanted to take advantage of that, especially since the last time I had been on campus for classes was my sophomore year. Even though I had been at the school for years, it still felt as though I was experiencing new things every day."
COVID-19 significantly impacted everyone's high school experience and for Nguyen, this was no different. However, she was able to use the time to cultivate a new outlook on school and her life, which she wants to take with her into college.
"I'd say I took things a little bit for granted before COVID," she said. "I would complain a lot about my time-consuming extracurriculars, like 'oh, I don't want to be here, I want to just go home.' But after I was home for a year and a half, I realized that I like having the option to be involved and that level of freedom that I had."
This freedom that she has in choosing what she pours her time into has helped guide Nguyen away from the mindset that she needs to do everything all at once. Instead, she has been able to pursue what she is actually passionate about and deepen the relationships with others during senior year.
"I understood senior year that I should do these activities because I wanted to—and I really wanted to," she said. "This mindset reinforces the concept of time flies when you're having fun or time flies when you're busy. Between March and June, time went by in an instant, but I was also having a blast."
Dang's team, Venus Hoops, has only been established for a year and although Venus is currently flourishing, Dang is very aware that its time is soon coming to an end. As Dang and his fellow seniors leave for college, Venus Hoops will be officially disbanded, marking the end of an incredibly significant chapter in Dang's life.
"I know that I can't bring all my relationships up to college, but it just makes me value what I had this year," Dang said. "When I look back at it, I don't really have any regrets. And I think everything that I've done this year has helped me and other people grow together as people and friends."
Dang's greatest takeaway from this entire Venus experience was ultimately the need for action, especially during this year.
"A lot of people have great ideas, but they're a bit passive about it and won't put it out there into reality," he said. "If we hadn't taken the initiative to start this whole process, my life wouldn't be what it is today. What I'd say is to not second-guess yourself and just do whatever you want to do even if it doesn't go as planned, you're going to gain experience from it."
Through Tran's experiences, he wants to make sure that he does it all before he runs out of time to enjoy his childhood to the fullest.
"I realized I have such a limited time with friends, and you only get one childhood," Tran said. "College is like a slow grind. It's like a gradual transition to adulthood. But when you go straight to the military out of high school, it's kind of a punch in the face because you're around people of all different ages. That, and you know it's not exactly the happiest place on Earth."
In the meantime, throughout his senior year, Tran has set up get-togethers in his effort to make the most of his last ride, and he still feels a bit unsure about moving on.
"I had a party after Prom and [with] Prom in general; I just had the time of my life and talked to as many people as I could," he said. "This is our one and only Prom and just having parties afterwards and hanging out is definitely a significant memory of one last ride and going out with a bang. I am a bit ready to move on, but at the same time, it's just the people that I don't want to leave behind."
As graduation is approaching, Nguyen also said the thought of that brings mixed feelings for her as she said that she's sad to leave friends and activities she's had over the years but is still excited for a new chapter in her life.
"You can't predict what your life is going to be like, or what your life is three years down the road, because you're just not that person yet," she said. "I remember I had this expectation of what my life would be like throughout the years, but it's good that it's changed because it means I'm meeting new people and learning new things. Just trust that you know what's best for you because you're going to be making a lot of decisions in the next few years and you're going to be pulled in a million different directions, but in the end, only you can tell what you really need in your life."
Carriles too is cognizant of the all-too-quickly approaching graduation date but continues to be content with the time he has had.
"It's kind of sad to know that we're all parting ways and it's going to be hard since I can tell we all love hanging out with each other," Carriles said. "But I'll always value the memories I've made here. I can't ever forget those. The people who I've made these memories with are probably the best people I have ever met."
While Artaud is an integrated part of the water polo team today, he had only very recently allowed himself to get out of his shell and reach out to those outside of his friend circle.
"In my freshman through junior year, I was pretty antisocial: I wouldn't really talk to people outside of the people that I knew," he said. "But at the beginning of my senior year, I was like, "'Man, I'm lame as hell.' I'm just gonna go out there and just talk to people."
Over the course of the school year, Artaud has adopted the phrase "One Last Ride" to help re-emphasize to himself the value of what he has left of his high school experience.
"I've been saying 'One Last Ride' for a while. I've met so many old friends through water polo, but I find so many 'lasts' because it's our senior year," Artaud said. "I repeat it because it's our last year, our last water polo game, our last swim meet and season. One last ride."
Leave a Comment
About the Writers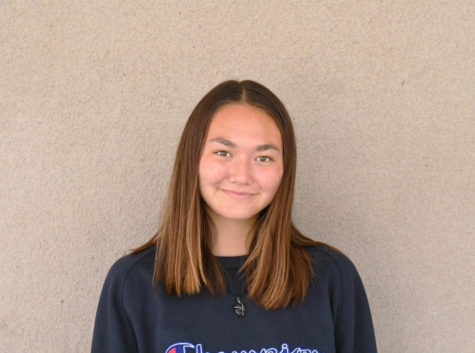 Jenna Ho-Sing-Loy, Sports Editor
Jenna Ho-Sing-Loy (12) is in her third year as a part of The Nexus.  She does triple jump and long jump, and plays rugby for Westview. She also enjoys taking naps and hiking. Her spirit animal is a possum.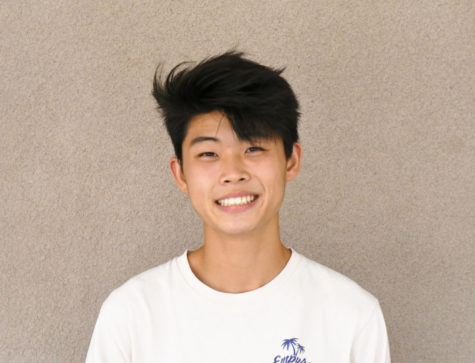 Jayden Xia, Staff Writer
Jayden Xia (12) is in his first year as a part of The Nexus. He enjoys late night car-talks, listening to Conan Gray and Olivia Rodrigo, and playing music. He dislikes sarcasm, redundancy, and sarcasm.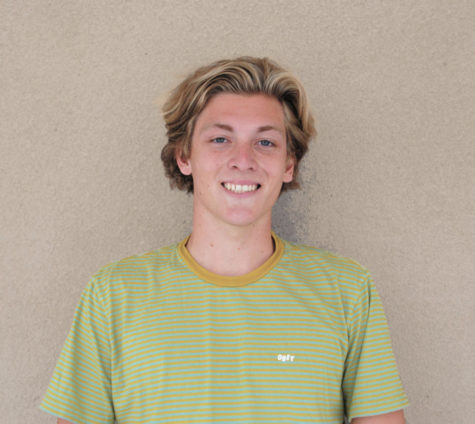 Carter Kangas, Staff Writer
Carter Kangas (12) is in his second year as a part of the Nexus. He is part of Westview's water polo and swim teams. During their respective seasons, he cheers on the San Diego Padres and Seattle Seahawks. In his free time, he enjoys taking pictures, hanging out with friends, and listening to music.