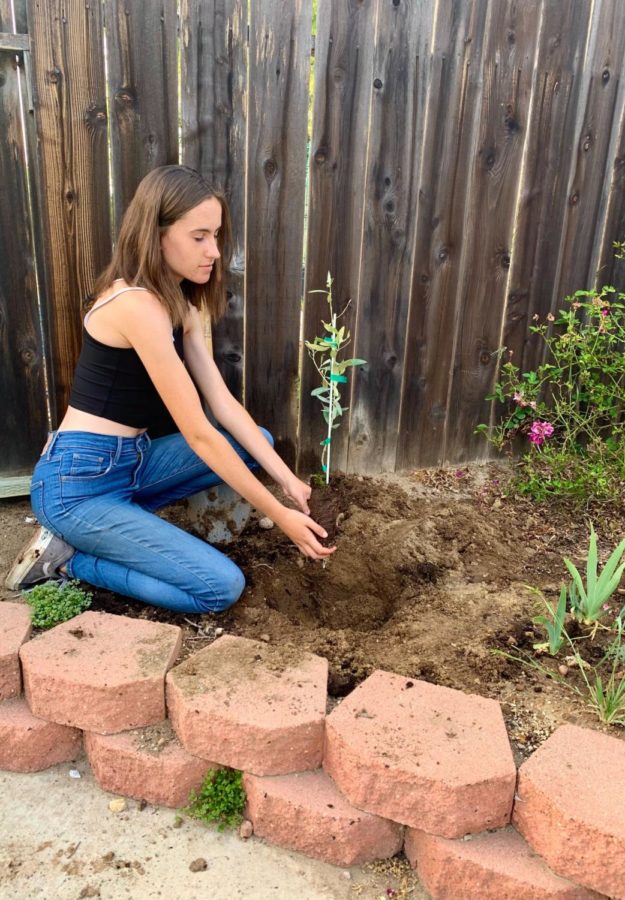 Courtesy of Kylie Gerber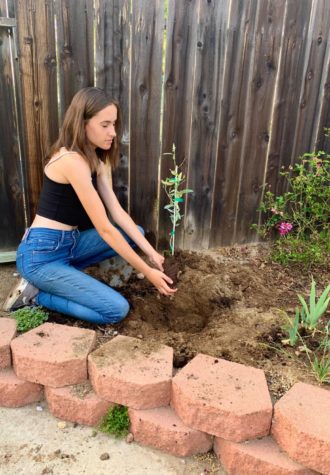 Treeplenish is a grassrootsorganization focused on offsetting paper use by planting trees on a community scale. In December, Julia Krastev (11), Kylie Gerber (11), and four other students began Westview's Treeplenish chapter after being introduced to the program in their AP Environmental Science class.
The primary goal for Treeplenish chapters is to host an annual planting event where community members are given tree saplings to plant in their backyards.
"Each sapling costs $10, but we fundraise money so that we can give away plants for free to anyone who wants and can house them," Kravetz said. "After five months of fundraising, we raised a total of $1,050 meaning that we were able to provide 105 saplings to community residents."
The national Treeplenish program offers a catalog of plants to event organizers and recommends certain species based on the chapter's state, but the varying environments even within states prompted Krastev and her team to further research how different species would interact with San Diego conditions.
"We had to examine local growing conditions like climate and soil pH to see which species would have the easiest time growing and thriving," Gerber said. "There was a concern that certain species, like apple and cherry trees, wouldn't be able to produce fruit because of the dry climate in Southern California, but we were able to work around that by carefully selecting the right species."
The species Krastev and Gerberended up selecting were the Newtown Pippin Apple, Benton/Skeena Cherry, and Picual Olive trees. Then, community members who were interested in getting a sapling filled out a Google Form detailing the species and quantity of saplings they wanted.
On the day of the event, the Treeplenish team, along with some extra volunteers, intended to distribute the saplings to community members, but encountered a few roadblocks despite their extensive planning.
"We really had to think onour feet because there were some people who got back to us saying that they weren't able to pick up their saplings that day," Kravetz said. "We decided to send out volunteers to personally drop the saplings off and plant them. [Gerber] and I also went around to Escondido and Mira Mesa to help with the sapling drop-offs."
While the event didn't reach its initial goal of 225 saplings, they still planted a sizable 124 trees. Kravetz views this experience as a helpful one since they were able to figure out what works best and improve for next year.
"This event was sort of like our guinea pig experiment," Kravetz said. "There's a lot that we want to work on, like improving communication between people ordering saplings and people on our team or even figuring out what to do with the saplings before the distribution date because the saplings were huge."
With both Gerber and Kravetz expecting to graduate in a year, they said they hope to see the newly-created Treeplenish flourish even after the two leave Westview.
"We hope that it continues and becomes an established way to replenish the environment in our community," Kravetz said. "I want to have participants from Westview carry on the club and make the community a better place."