Anti-Asian Hate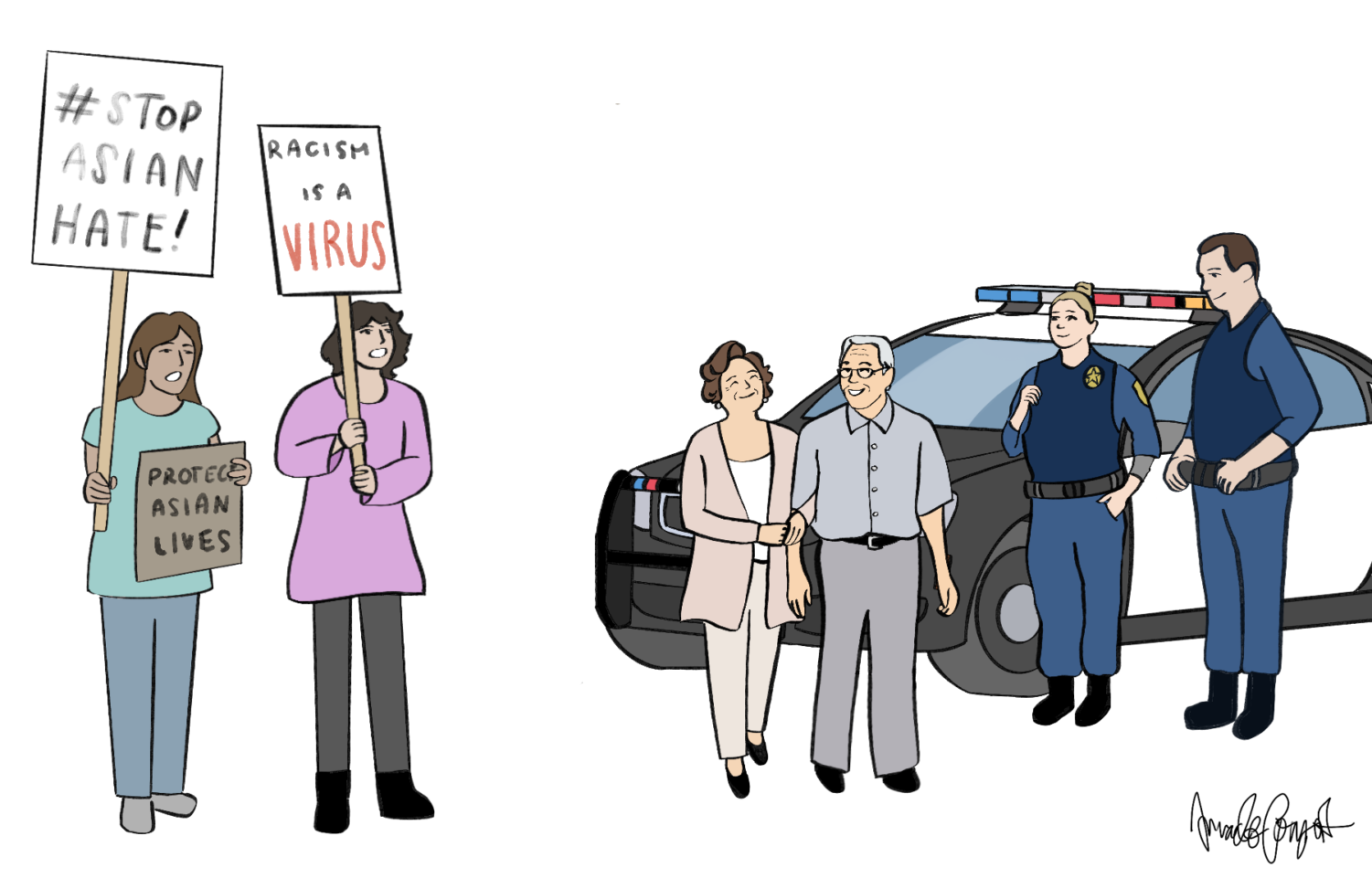 In January 2022, Michelle Alyssa Go was waiting for the train when she was shoved onto the tracks and struck by an R train in Times Square. This incident was unprovoked and the victim did not have any prior interaction with the perpetrator. In February of this year, Christina Yuna Lee was stabbed more than 40 times in the neck and torso in front of her apartment door in Manhattan. After following her up six flights of stairs, Assamad Nash forced his way into her apartment and attacked her. In March, a 65-year-old Filipino immigrant was walking down a street near Times Square when a man, in broad daylight, kicked her in the stomach. After she crumpled to the sidewalk, he kicked her again in the head while yelling obscenities, including "you don't belong here."
These attacks against Asian Americans have been on an upward trend ever since 2020. In 2021, police made 58 arrests and recorded 131 incidents with victims of Asian descent. The pandemic is one of the main causes for the rise in violence against Asian Americans. According to the Center for the Study of Hate and Extremism, anti-Asian hate crimes increased by 339 percent during 2021, with New York, Los Angeles, and other cities surpassing their record number in 2020. The concern that grabbed most people's attention happened in March 2021, after eight people, six of them Asian women, were killed in a shooting at an Atlanta spa. John C. Yang, the president of the non-profit civil rights group Asian American Advancing Justice (AAJC), has stated that "reports of increased anti-Asian hate in 2021 are sadly not a surprise" because of the pandemic.  
When it comes to creating strategies for fighting crimes against Asian Americans, unity has been hard to find. For the more traditional organizations that dominate community politics, they want more police officers and stricter bail laws. The elders and recent immigrants from the Asian community see law enforcement as the best solution and have sided more with the mayor to call for an increased police presence. But as for younger Asian Americans, they have argued against excess policing, and have called for more progressive measures to address racial bigotry and scapegoating. The violence has helped unite Asian Americans, but the division over how to combat this challenging problem has shown the discord of the community. The mayor in New York plans to implement an Asian American curriculum in school, hoping to reduce the factor of "otherness" that many people believe help fuel such attacks and violence. 
Ever since Asians arrived in the United States, they have been met with hostility. I can't say that I expect the government to keep me perfectly safe and away from hate crimes. Asians and Asian Americans are paying the price of nativist fear. The assailants believe that we are weak both physically and politically, unwilling to speak up or react. As calls continue to grow for awareness and action, there is also a call for support, with Asians seeking allyship from outside of their community. There are a number of ways to show support and help, as well as ways to create a safer public space, and not just in Asian neighborhoods. I believe it's important to make sure there are community resources if there are attacks. Some resources include donations. Groups like AAJC aren't just bringing awareness to issues of anti-Asian racism, but they are also leveraging their network to provide advocacy and legal support to the Asian American community. GoFundMe also has a page for AAPI fundraisers that people can support, including fundraisers for victims of recent attacks. It's also extremely important to provide a protective network for our elders. The education piece is part of the long-term strategy to stop violence against Asian Americans, and it includes making sure that people understand the history of Asian Americans in America, including the fact that they have been a part of this country for centuries. 
During a time when groups are divided and are pitting vulnerable communities against each other, we must stay together as a community and take action as well as speak out.