After performance during tryout week, Chien, Snyder make teams
As Frederick Chien (10) was warming up for baseball tryouts, he tossed a ball back and forth with his teammate Matthew Ramirez (10). With each toss, he stepped farther away from his teammate, feeling more and more confident with each throw. Chein said that the brief moments he was able to warm up and clear his mind preceding his tryouts allowed him to perform confidently on the field. 
From Feb. 5 to 8, baseball tryouts were held for the freshman, junior varsity, and varsity teams, and players were welcome to attend as many or as few dates as possible. Throughout the multiple days of tryouts, players' running times, bat speeds, and pitching statistics were recorded. As a former 2nd baseman and outfielder for the freshman baseball team last year, Chein said he felt most nervous about pitching. 
In preparation for the tryouts, Chien visited batting cages, took private lessons and played in Westview's winter baseball program. 
Though Chien said that continuing to practice baseball in the off-season allowed him to maintain and continuously improve upon his skills, he said that he still faced a sense of apprehension about whether he would  make the team, especially in moments where he said he faltered in displaying his skills. 
"[During tryouts] I walked two people [while] pitching," Chien said. "I got upset after that, [since] every year there is more and more competition for a spot on the team, and more and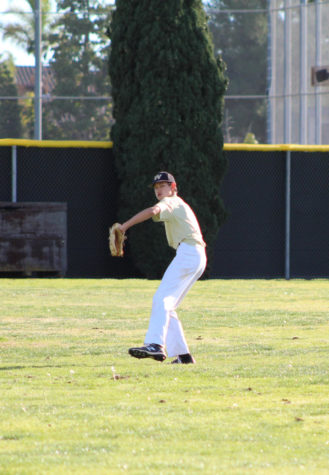 more people get cut, so even small mistakes made me concerned."
Concurrent to baseball tryouts, tryouts for swim were held on Feb. 7. For Kai Snyder (9), this was his first experience trying out for a varsity sport. Synder has since secured a spot on the boys varsity swim team and has begun practicing with his teammates. 
Snyder first began swimming at the start of the COVID-19 pandemic, and said that he has since found swim to be his escape from stress.
"I started [swimming] during the pandemic when I was bored out of my mind, and it grew into something that I really enjoy," Snyder said. "It allows me to be there and be myself, and it allows me to have a better mindset and relationship with my family."
Being one of the only freshmen on the team, Snyder said that the competitive environment at varsity tryouts was daunting, but his success at tryouts reaffirmed his confidence in his skills. 
"When you're faced with JV kids who were previously declined [in past years], they're more inclined to join the varsity [team this year], so it creates a competitive environment," Snyder said. "It's not necessarily a negative environment, and it allowed me to compete with some people who are of higher caliber than me."
Both Chien and Snyder said that their experiences playing their respective sports recreationally helped them accumulate foundation skills.
With two years of experience swimming with club teams, Snyder said he felt well-prepared for tryouts. 
"Going into [tryouts], I came from the club, so I'm a little bit spoiled," Snyder said. "I think I was confident in my ability and I trusted the work I put in. It was enough to set my nerves at ease."
Chien largely attributed his success in making the JV baseball team to having six years of experience in travel baseball. 
"Travel ball has given me a lot of valuable experience that helped me make the team [last year]," Chien said. "Not only does it give you experience with all the drills, but you also gain familiarity with the coaches and players who make you a better player." 
Due to constraints from COVID-19, many sports teams, including the baseball team, accommodated to the social distancing guidelines mandated by the school and limited physical contact between players. While Chien and his teammates were able to practice in-person, Chien said that many adjustments were made to his freshman year baseball season. 
"There were a lot of limitations due to the [COVID-19] virus," Chien said. "For example, there were no buses for away games, and we couldn't use the baseball lockers."
Since the upcoming spring season will be Snyder's first time participating in team sports for Westview, he said that he feels excited to be able to practice and compete in-person.
"Of course, I'm excited," he said. "I get to be there and go to meets, and see actual other faces. I get to practice as a team, so it allows me to improve based off of them. We don't have to distance, so we can be there to support each other in-person."