Van Horne finds hop-iness within brewing industry, beer-lieves in craft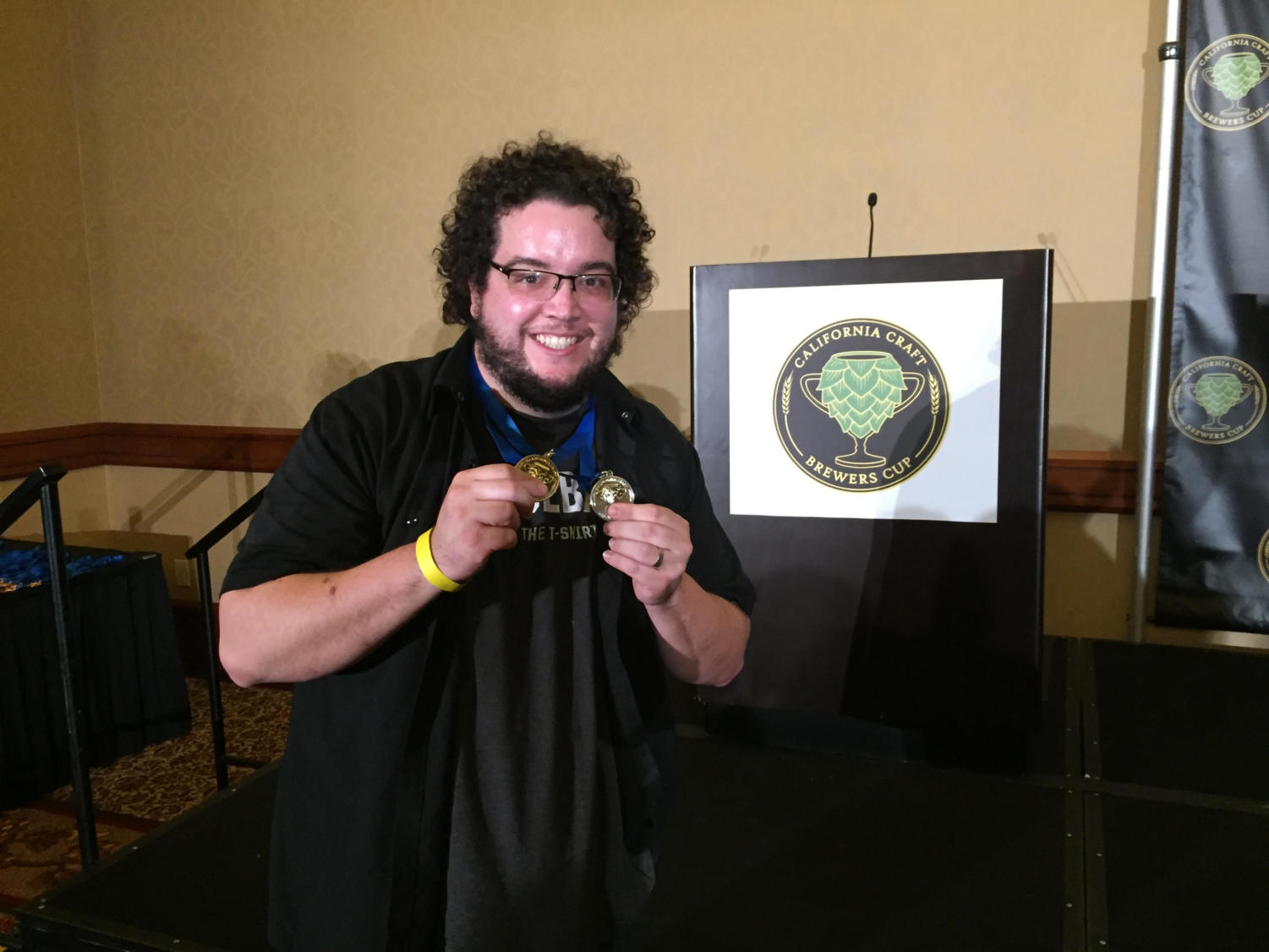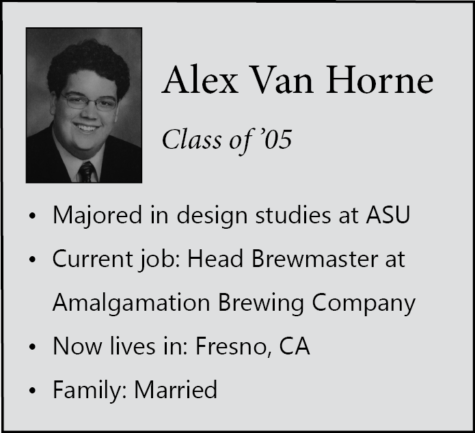 The first edition of The Nexus was published on August 26, 2002. 
It was a first among firsts. Students walked onto campus for the first time, they ate lunch at the cafeteria for the first time, they donned the black and the gold for the first time.
It was a time of firsts, and in that first edition of The Nexus, Alex Van Horne named the school mascot, Wally. 
The cartoon was created in Microsoft Paint, and was not meant for publication, but ended up in the paper anway. A hastily put together drawing featuring a student walking a dog-like figure named Wally. Wally the Wolverine it was so titled. The name seemed to stick.. Now, 20 years later, our mascot's name is still Wally.
Even though Van Horne hasn't been to Westview since his graduation with the first-ever senior class, he still remembers the time he spent on campus and the people he met during those first years of Westview's history.
"I was in it for the extracurriculars at Westview," Van Horne said. "I was on The Nexus, was a part of theater and on the soccer team for all three years. And I met some cool people while doing all of that. I think there was something special about being the first class and the smallest class that really made me value [the] friends I made. I still keep in touch with a lot of people from Westview. I've been to a few of their weddings, and I just keep in touch with more of the people I knew from high school."
Since graduating from Westview, Van Horne's life path has taken him in different directions, beginning in landscape architecture, and eventually leading him to the brewing business. 
"I went to Arizona State to get my bachelors of arts degree in architectural design landscape," Van Horne said. "So I did that, got a cool ASU sweatshirt, and moved back here to go to SDSU for graduate school. I thought I would go into urban planning and get a job working for the government at CalTrans, which is what the program was mostly geared towards."
Though Van Horne had earned his college degree in landscape architecture, a prospective future in a government job felt unappealing, and pushed him into looking for more creative outlets.
"I was losing interest in a secure government job and that career path as a whole," Van Horne said. "I started brewing beer a little after my 21st birthday and it was something that had really piqued my interest. By the time I had started attending State, I was brewing more and more. The final deciding factor came during my first semester, when my computer crashed and I lost my entire research project and failed one of my classes. So I took that as a sign to try something else. I started brewing full time after that and I don't regret it at all."
Van Horne moved from brewing in his home with friends to a few brief jobs at local breweries, to opening up his own brewery to pursue his interest.
"After I dropped out of college, I worked at a local brewery to learn the ropes a bit, and pretty much went into opening my own business, The Intergalactic Brewing Company," Van Horne said.  "It was a way for me to express my nerdy side in a cool way. The brewery was a great way to meet people in the community who had similar interests and hobbies, and we even drew a decent crowd from Comic-Con events. It was cool to bring that nostalgia factor of the Star Wars-esque theme to the brewery. And of course, I was the owner, and I loved being my own boss. It's great to not have to report to anyone and to kind of do what you want."
But owning a business came with risks and challenges, and competition led to Van Horne closing his business after six years.
"The thing I was missing when I owned my own business was a steady paycheck," Van Horne said. "The first couple of years when you open your own business, you're just trying to stay afloat. So you might write yourself a check and put it in a drawer, and say that you paid yourself, but it was really a struggle sometimes. I really did still feel like a college kid when I owned my own business, because my money would be stretched so thin. I would sometimes have to decide that I really needed something like toilet paper, and I was going to be stuck eating ramen for dinner again. But I still loved it. After a while, the brewing scene in San Diego exploded from 50 to 150 breweries, and it just got so competitive that it wasn't really profitable anymore, so I decided to close it up in 2018."
But Van Horne was still determined to make it back into the brewing scene, no matter where he ended up moving to.
"After I closed Intergalactic, I needed to find a job, and my wife (Courtney Cook, graduated in 2005) had a job offer in Wichita, Kansas, so we just up and moved," Van Horne said. "I had six years of brewing experience and owning a business, so that really helped me find another job in the brewing industry, and I got hired at River City Brewing. So we lived and worked in Kansas until COVID hit, and we both got laid off. And then in the middle of the pandemic summer, my wife got a job offer in Fresno, so we drove out." 
After traveling across the country twice to relocate, Van Horne is still passionate about brewing. As head of operations at Amalgamation Brewing in Fresno, he has the freedom to experiment and traverse his passion, which is the very concept that drew him to the beer scene.. 
"The great thing about brewing and owning your own business and even the place I'm at now–because they really let me run the whole place–is that you get to use your hands and put in the work to really make something," Van Horne said. "I dabble in a little wood working and construction, and I've helped some people build their bars so that's something that is really important to me. I used to think, you know, go to school, graduate school, get a job. And then I started making something with my hands. And I thought it was really rewarding. And it led to so many different experiences. Even if it doesn't become a career, just have something to do. I was just at home, hanging out [and] brewing, and it feels like it's [both an] art and a science. It's my moment of Zen. But some people, maybe they like doing Excel sheets. And that's great. For me, finding brewing was like finding the thing I love and can pour my heart into."