Looking Beyond the Lens
As a photographer, Kang documents fashion, social justice, and the magic of New York City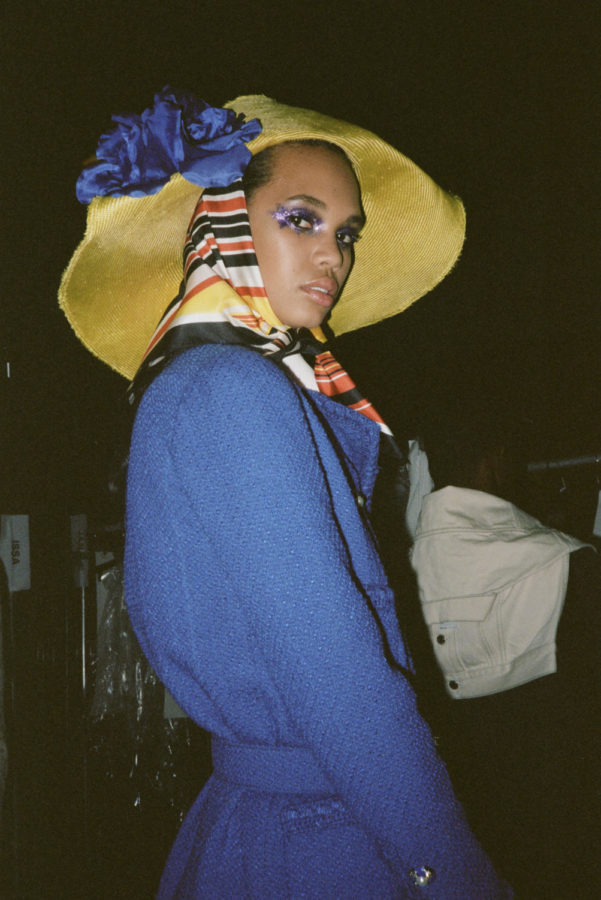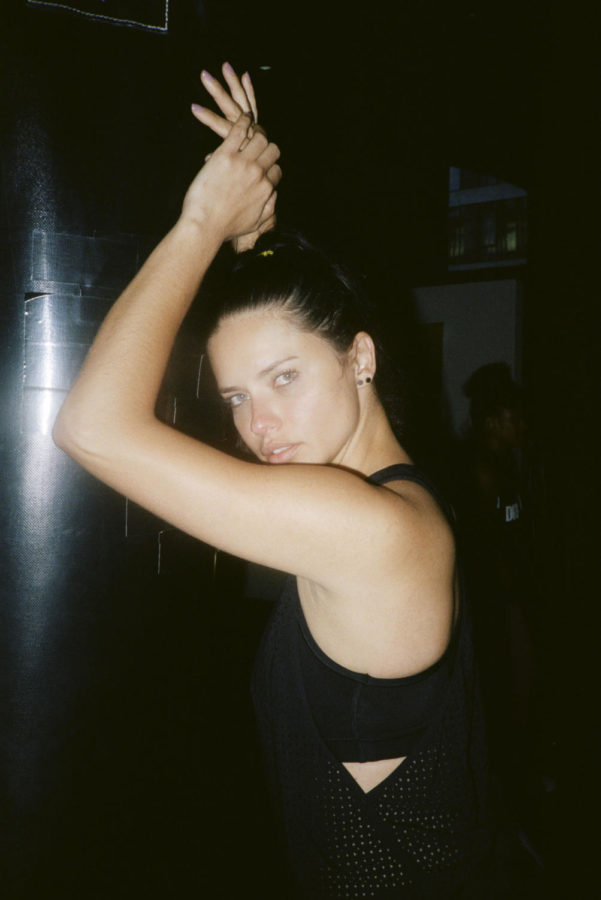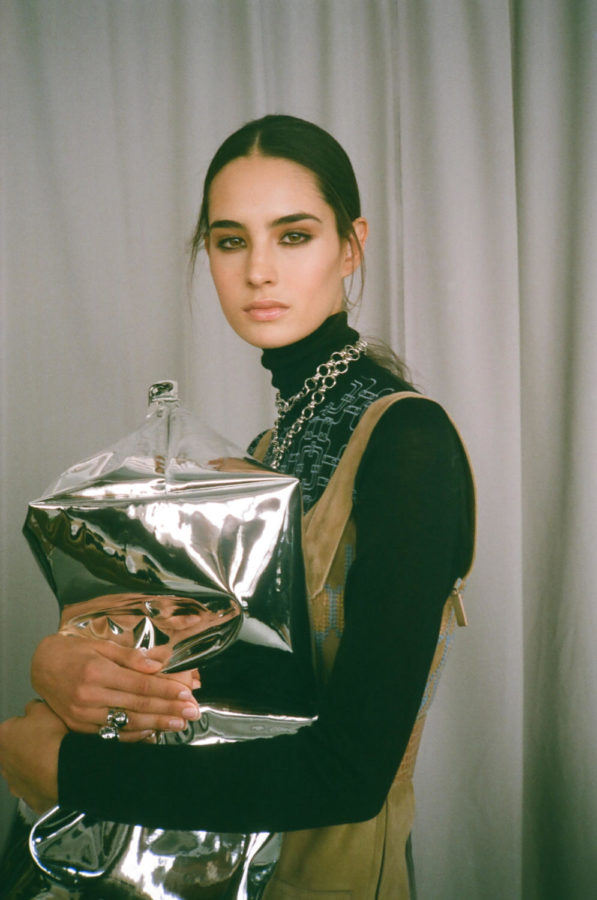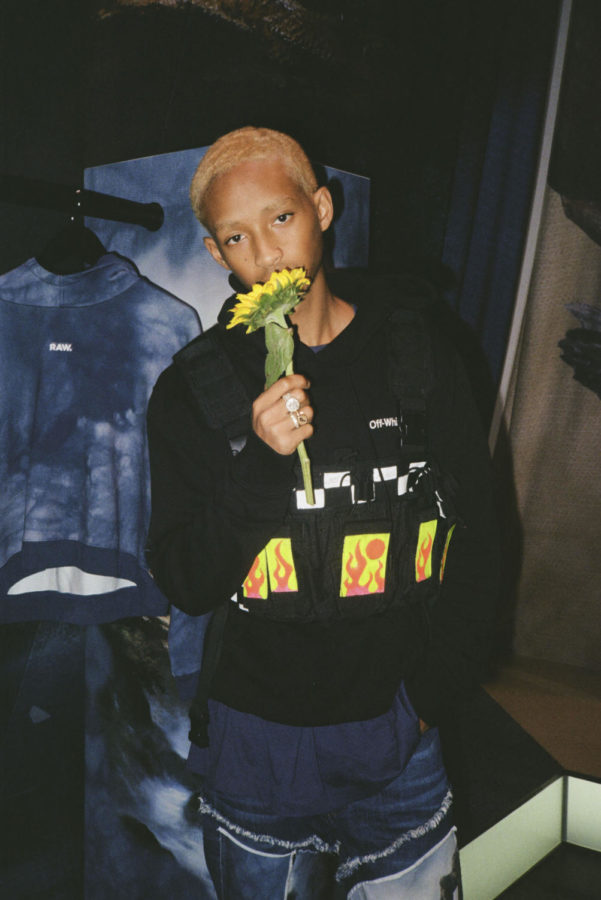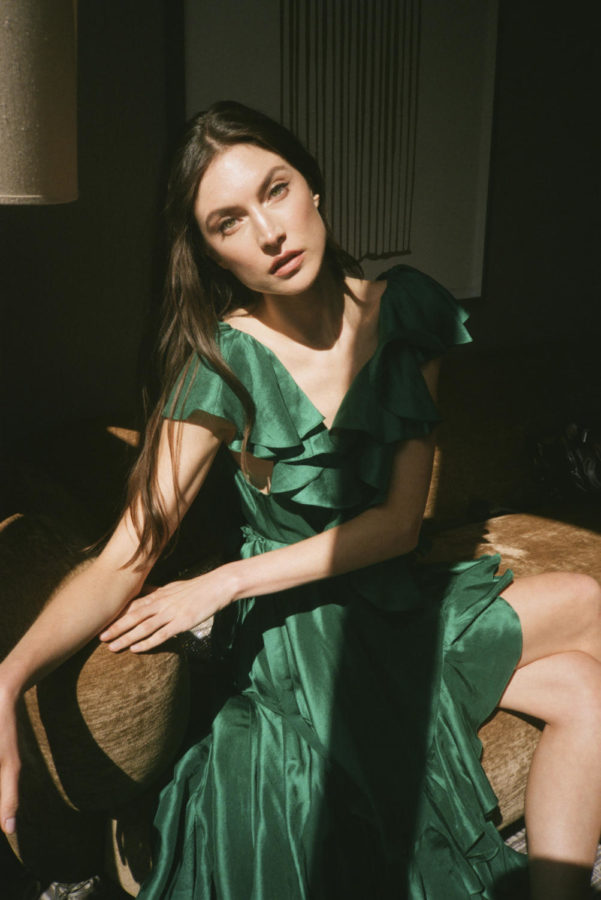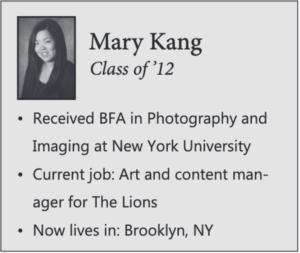 Throughout middle school and high school, Mary Kang was the girl who had photos of everyone. Between her mother's smile and her friends' silly expressions, the memory card in her tiny digital camera held the faces of her life.
Now, almost a decade later, the contents of Kang's memory card feature the faces she's met as a photographer based in New York—faces like supermodel Adut Akech backstage at New York Fashion Week and professional soccer player Megan Rapinoe at the 2021 Met Gala.
"Every time I come home [to San Diego], when I drive through places I used to go to when I was a kid, I'm just like 'Wow, me at this point 10 years ago would have never thought that this was possible,'" Kang said.
After taking up photography as a hobby in middle school, Kang continued developing her craft in her high school photography courses with Sarah Layne, where she learned to process film in the darkroom and work with different creative mediums. She was later introduced to photojournalism after joining The Nexus as a staff photographer her junior year, which Kang said helped shape her abilities as a storyteller.
"It really just started because I was taking photos all the time," she said. "And then I just started joining things that would allow me to take more photos and here we are."
After years of practicing photography in and out of school, Kang knew that she wanted to find a way to turn her passion into a career. However, being the first to go to college in her family, she felt apprehensive about pursuing an art degree out of fear that it wouldn't allow her to support herself financially out of college.
"I knew I wanted to tell stories and I knew that I wanted to do it visually," Kang said. "I come from a first-generation immigrant household where art school is seen as very risky, so I went into college undeclared where I did two years in liberal studies. After that, I still wanted to go to art school, so I transferred in and then I did my last two years there and got my BFA."
While attending school at New York University, Kang interned in the photo departments for different publications, bouncing around from Interview Magazine to Oprah Magazine, and eventually working as a freelance photo editor for InStyle. After working on InStyle's digital team for a year and a half, Kang said she felt the need for a change of scenery—one that would allow her to have greater creative freedom.
"I just realized it was the same thing over and over again," she said. "It was the same computer work and it almost seemed like I was monotonously doing that. There was really no creative part and it just seemed like there was really no creative opportunity to move up there. And it was just all those things where I was like, if I'm going to work on a freelance hourly basis, I might as well be shooting and doing more creative stuff out there."
After taking a break from working to spend time with her family in San Diego, Kang got connected with the New York-based modeling agency The Society through a former co-worker who asked for her help creating portfolio work for new models. While she initially planned to do part-time freelance work at the agency, Kang ended up spending three years at The Society as their art and content manager. Between producing photo and video content for clients like Vogue Italia, creating portfolio work for different models, and working on branding for the agency's website and social media pages, Kang was able to gain the experience needed to turn photography into a full-time career.
"I was able to develop skills that weren't solely centered around taking pictures," she said. "It was more multidisciplinary work through different mediums, [and] also understanding the business aspect of it, things that I just didn't know about when I graduated high school. I used to think that you could only either be a fine artist that displays in galleries or be a photojournalist, but I wasn't really exposed to being able to work in fashion and marketing and branding and all of these other things that I just learned through working."
Halfway through the pandemic last year, Kang switched agencies and is now the art and content manager at The Lions Model Management based in New York, doing similar work to what she was previously doing at The Society. However, with an increased awareness of the lack of inclusivity within the fashion industry, she's been working towards producing projects that touch on social justice matters, such as an NFT project she recently worked on in conjunction with the Met Gala for trans awareness.
"I think that the entire industry needs a whole makeover to be more accepting and be more aware of the outside world," Kang said. "The fashion industry feels like it exists in a bubble where everything else doesn't matter. If you're talking about something that's important or happening in the outside world, [the industry] is like 'how can we profit off of it through fashion?' But I'm really grateful that the people I work with are very like-minded and that we're working on stuff that's going beyond just fashion. We're starting to realize that doing solely fashion really isn't going to be the long-term thing down the road."
Having been witness to the fatphobia and racism within the fashion industry, Kang said she's made an effort to find ways to separate herself from her work and put her energy towards supporting important causes outside of her job.
"It's been really hard seeing this stuff happen behind the scenes and realizing that I as an individual don't have the power to change the entire system," she said. "But I try to do things that are going to directly help people and are not going to feel like a waste of energy. Like going to protests and donating to mutual funds.. I have to protect my energy and redirect it somewhere else that's going to be more helpful to my mental health and to other people."
Last year at the height of the Black Lives Matter protests in Brooklyn, Kang attended multiple protests with friends, snapping pictures of policemen and protestors as they marched. According to Kang, the photos she took at these protests, the ones that documented the pain and the anger of the protestors and the violence of the police, is the work that she's most proud of.
"People needed to see what was going on in New York within the protest, not just from a helicopter cam away from what was happening," she said. "I was there photographing cops right up in their faces because people needed to see what it was like speaking out against police brutality. Photography is a way to tell stories to people who don't have direct access to them and for the people who are denying that they are actually happening. And, of course. it's heavy. And of course, it's not a great feeling But it's also important."
Outside of her job at The Lions, Kang teaches yoga at the Corepower in Brooklyn to help create a safe space for her community. According to Kang, practicing yoga has acted as an escape from the intensity of New York work culture, allowing her to reflect on her long-term goals as an artist.
"I was actually thinking about this the other day, where It's not just about what job or what career you want," Kang said. "Like, what is your mission? What is your goal beyond just your job? What do you want to bring into the world? I think ultimately, I just want to keep telling stories through visuals, whether it's creative directing, or actually shooting something or making documentaries. I don't know what it's going to be down the road, but I want to continue to do this visual storytelling for as long as I can."