Kelly pursues coding, snowboarding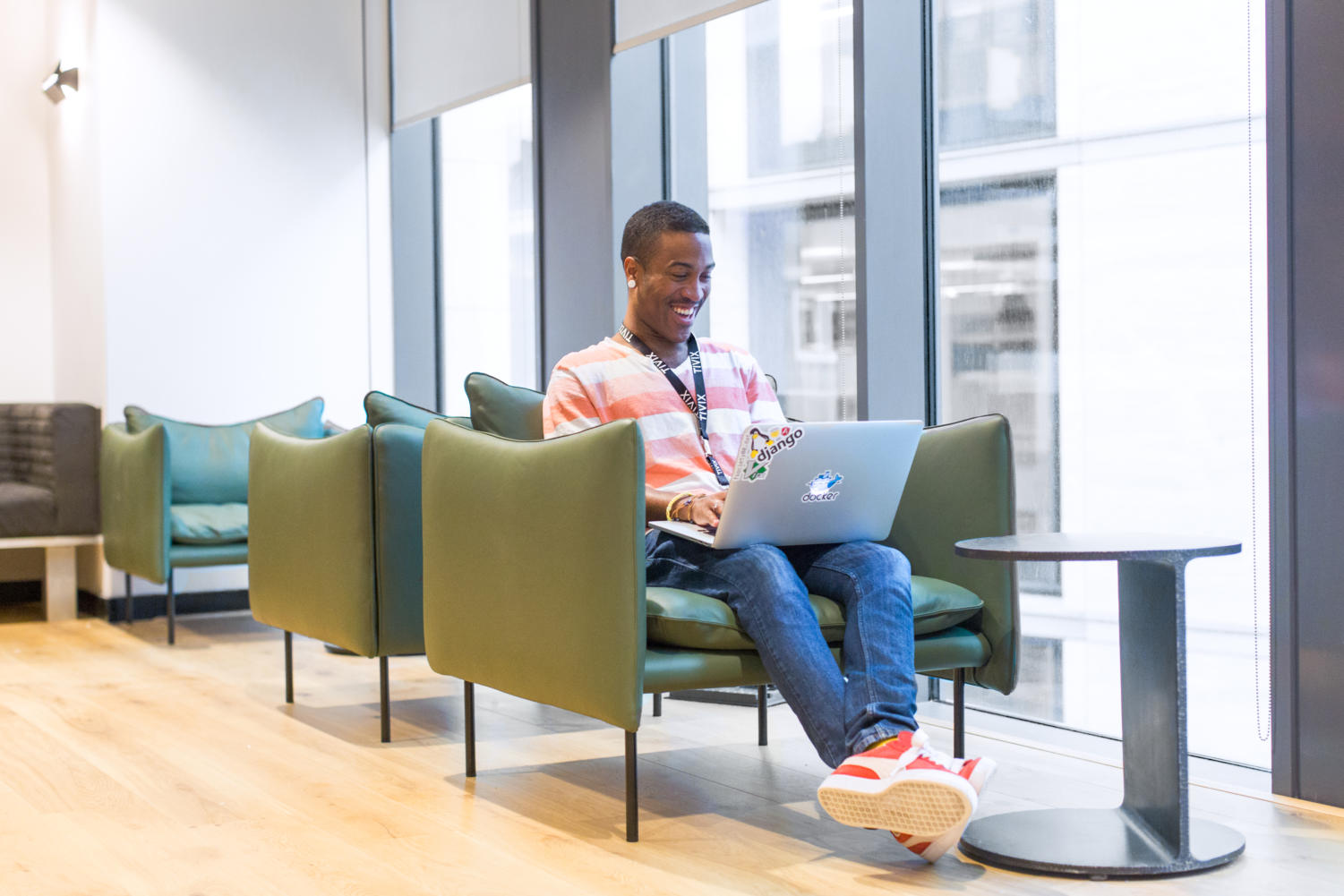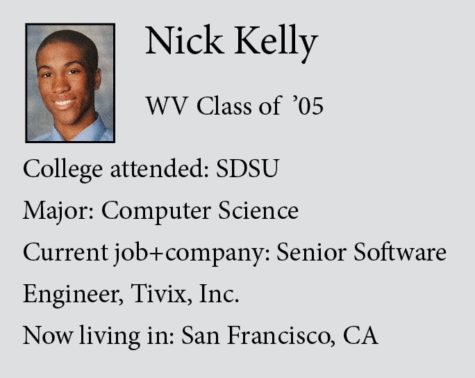 If you asked Nick Kelly when he was a senior in high school what he thought his future was going to look like, he would have told you his plan was to attend California State University, Northridge (CSUN) and pursue a career in computer science right afterwards.
"I thought I was going to CSUN [and] graduate in four years," Kelly said. "You know, start my career at 22, get a girlfriend and wife by 25, have kids by 28, [and] have a fat mansion by 30." 
However, life had other plans for Kelly. In 2007, going into his third year at CSUN, Kelly was at a snowboarding convention when he was approached by a TV show recruiter for the snowboarding reality series "The Block." They asked him to go to downtown LA and do a studio interview with the producers of the show.
So he did. A few days later, the producers called with good news: they loved him and invited him to come to Big Bear where the show was being filmed. Unfortunately, there was a problem: it was during CSUN's finals week.
"I had to make a decision about whether I should take my finals or go through with this reality TV show and alter my path," Kelly said. "As an adolescent, I obviously took the TV show route. So I failed all my classes that semester, took a leave of absence and then withdrew from the university."
Against his mother's wishes, Kelly planned to leave college behind for good and start pursuing his passion for snowboarding full-time.
"There's a lot of discouragement that happens in the lower level [computer science] classes," he said. "At that time, I wasn't really focused on [academics]. Instead, I got really involved in snowboarding and wanted to do more snowboarding as opposed to schooling."
However, after being on the show for one season, just as Kelly was preparing to return to the following year, the show was cancelled due to tax evasion.
"They shut all the properties down, cancelled the TV show, and then all my dreams of becoming a famous celebrity got crushed," Kelly said.
With the shut down, Kelly had to think about what his next step was going to be. He decided to reconsider pursuing a career in computer science. According to Kelly, his software aspirations sprouted during his adolescence, inspired by his parents' careers in computer science.
"I've been around computers since I was about 5 or 6 years old," Kelly said. "I started out building computers, then that turned into playing video games, which turned into learning how software operated."
Kelly moved back to San Diego and took classes at Mesa College for three years on and off in order to fulfill all the lower level classes he needed to transfer to San Diego State University (SDSU) to complete his computer science degree.
In 2011, Kelly transferred to SDSU as a junior and spent the following years finishing his undergraduate degree. Because it had been six years since he was a full-time student at CSUN, Kelly said he found that the classes were difficult this time around, but that he was determined to push through.
"The first couple of years make or break students, but once I got past that, things really started getting interesting," he said. "I started doing hands-on labs, embedded systems, and just more private classes that made the major fun. I'm really glad I stuck it out and bit the bullet."
He graduated in 2015, 10 years after his high school graduation.
"When I decided to withdraw from [CSUN], I didn't think I was ever going to go back to college," Kelly said. "In hindsight, I'm glad I did and followed through with it. When I graduated, seeing [my mom's] face and seeing how proud she was probably one of the most defining moments in my life."
Despite feeling glad that he returned to his original career path, Kelly says he doesn't regret participating in "The Block."
"[The Block] was a learning experience," Kelly said. "I met a lot of cool people that really got me involved in snowboarding and I still snowboard every season to this day. I have no regrets about it. I love where I'm at now, I'm doing great in my career, everything's great."
After he graduated from SDSU, Kelly began searching for jobs in the bay area. At the same time, he was active on GitHub, an online platform for software engineers.  The CTO of Tivix, Inc., a software consulting company based in San Francisco, stumbled upon his profile, liked his coding style, and appreciated his passion for programming.
"Although I didn't have any professional or industry experience, he saw that I was dedicated, took a chance on me and ended up hiring me," Kelly said. "I've been with the same company ever since, just building cool software."
Kelly is now a lead backend software engineer, and spends his days working with companies to build business-to-business (B2B) software.
He hasn't given up on his dream of getting his mansion either, but recognizes that the journey isn't going to be all smooth-sailing.
"I stopped sweating the small stuff a long time ago," he said. "I think it was when I graduated college at 27, that's when I realized, 'hey, I graduated college at 27 when I thought I was going to be graduating college at 22.' There's no rush to anything, just as long as you're happy and having fun."
As a high school senior over a decade ago, Kelly would never have expected his life to turn out the way it did. Life didn't play out as linearly as he planned, yet he is grateful for that.
"[In reality], it's nowhere near [what I planned as a high-schooler]," Kelly said. "I'm single. I live in a cool little apartment by the beach in San Francisco. I'm still renting, but that's okay."