Holiday music is always good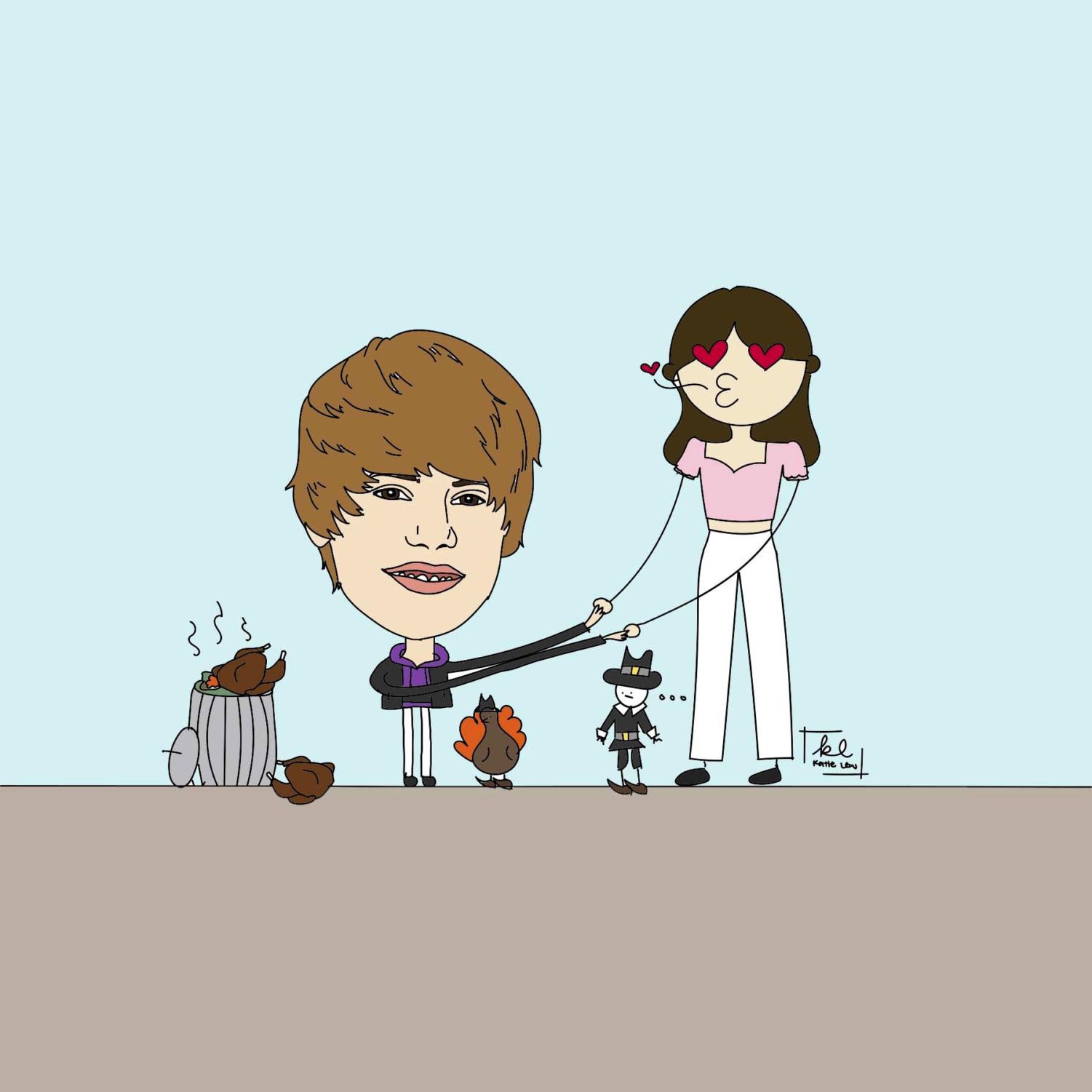 After thoughtful consideration of the many criticisms and qualms filling my 'tis the season to be quiet' box, I've ultimately decided you're all wrong. I believe I'm not only completely justified in listening to Christmas music before Thanksgiving, but also in encouraging non-believers to board the Polar Express with me and do the same. 
To get into the spirit for this article, I knew I had to do my due diligence to prepare for any objections naysayers would likely flood me with. This weekend, for example, I plopped my fruit cake on the couch and intently watched Hallmark's Countdown to Christmas and its Lifetime counterpart, It's a Wonderful Lifetime. 
As this journalistic research underscores, I gobble up any opportunity to indulge in Christmas early. For instance, when gingerbread people first graced the menu at Peet's Coffee this year, I immediately bought one to share and smiled when my study buddy bit off its head, inhaling the cookie's holiday goodness. 
A thought hit me soon after—with the impact and force of the reindeer who had hit grandma. This season has clearly embedded itself into my psyche. So much so that even as I lay alternating from a state of sleep to consciousness, the subliminal messages from A Christmas Treasure; Gingerbread Miracle; and You, Me & The Christmas Trees have caused me to murmur the movies' lines in my sleep.
Naturally, Spotify was next on Father Christmas' hit list, and thus, my holiday playlist, "36 Days Until Mariah Visits," which I diligently update daily, was created. It makes the wait more bearable as I check off every holiday that isn't Christmas. 
As much as I love them, the Thanksgiving turkeys always seem dry, the Halloween candy that shoots straight from the factory into my mouth causes indigestion, and Cupid's arrows on Valentine's Day always fly right over my head. 
In contrast, only the good shines during the happiest of holidays, and because I can't indulge in each merry tradition this early, I associate the music with peppermint hot chocolate, the fresh scent of pine each morning, and warm scarves and long coats holding me tight. 
As much as I love the tests, quizzes, sleep deprivation, and anxiety of school, I've been looking forward to my next extended break since the day I made this playlist during my last one—summer.
Every student knows you need one week to settle into your break, and the other week to enjoy it. For me, it takes one week for my whole family, once again crammed under one roof, to not roll our eyes at one another anytime one of us even dares to sneeze funny.
The second week, on the other hand, is bittersweet. My sisters and I are huddled in one tight room as we play Minecraft on our phones and believe we can teach our oldest sister to play for the fourth year in a row. As we watch her walk right off the edge of a block to her death into the abyss during SkyWars, our laughter and our shrieks of shock are almost as loud as Mariah Carey's whistle notes.
When it ends, it feels as if my family leaves as quickly as they came. I once again have to adjust to the lack of laughter and chatter downstairs as I fall asleep. 
Thus, I listen to Christmas music to not just fill the silence but to remind me that Christmas is filled with so many guarantees of joy and a single maybe. Maybe this year, Justin Beiber will finally kiss me under the mistletoe.