Tennis advances to Regionals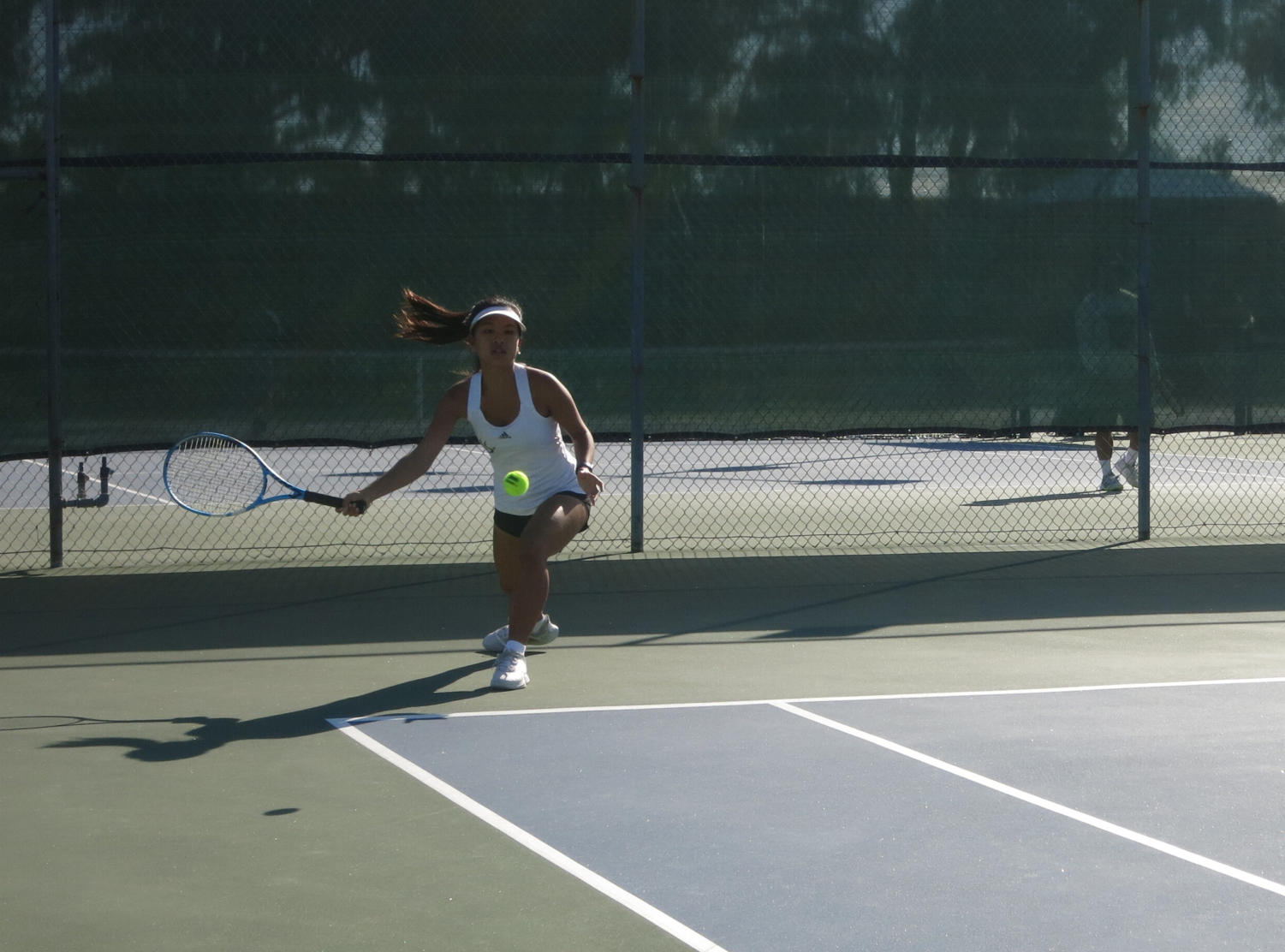 In this year, Westview's varsity girls tennis team has become very successful, capturing second place in the CIF League tournament.
 "We've all been practicing really hard both during school practices and on our own," captain Annabelle Wang (11) said. "Everyone is excited to play and is working hard to improve leading up to the match. I think most of our starting lineup is training equally hard."
The tennis team has won a total of 17 matches and have only lost four this season, not including any of the tournaments.
 "Our team has just been doing really well, which is really exciting to see,"  Jamie Chin (11) said.
If the team does well at Regionals tonight, they'll advance to the State tournament.
"This is the first time playing in the Regionals, and I'm excited about this new opportunity," Chin said. "And I'm excited to play new teams that we've never played before."
To prepare for the tournament, coach Renee Malcuit the team practices after school  every day this week. During practices, their coach has them practice doubles and put away the ball quickly.
"Coach has definitely been upping the intensity as we have practice everyday leading up to the regional tournament," Wang said.
The team has been having a lot of ups and downs after coming back this season after a whole year at home.
   "There were many times where we were just tired, but we pushed though it," Malcuit said. "We all wanted the same thing, and we knew that we could get it by working hard. We're really excited to be here and we hope that we can make it the furthest, and hopefully to the finals.
   The team's confidence is really high right now after winning many matches and practicing hard.
    "We've been working on our skill set, so I think that as long as we stay aggressive, [and] I think that we're top of the top two, so we have as good of a chance as anyone," Malcuit said. "We're really good at volleying the ball and cutting their angles off and just being consistent with cross strokes. It's gonna be tough for us, but all around, they're just great players."
Chin, for one, has been working especially hard on her volleys, making her feel much more comfortable at the net.
Practicing keeping the ball in play is helpful because you can tire out the opponent and beat them through your own endurance and mental toughness. 
"I think that me and our team will do well," Chin said. "We have played a couple of the teams that we know are going to be at Regionals already. Our season is almost to its end, but I think that we have had a really amazing season."