"Devious Licks" star finds online stardom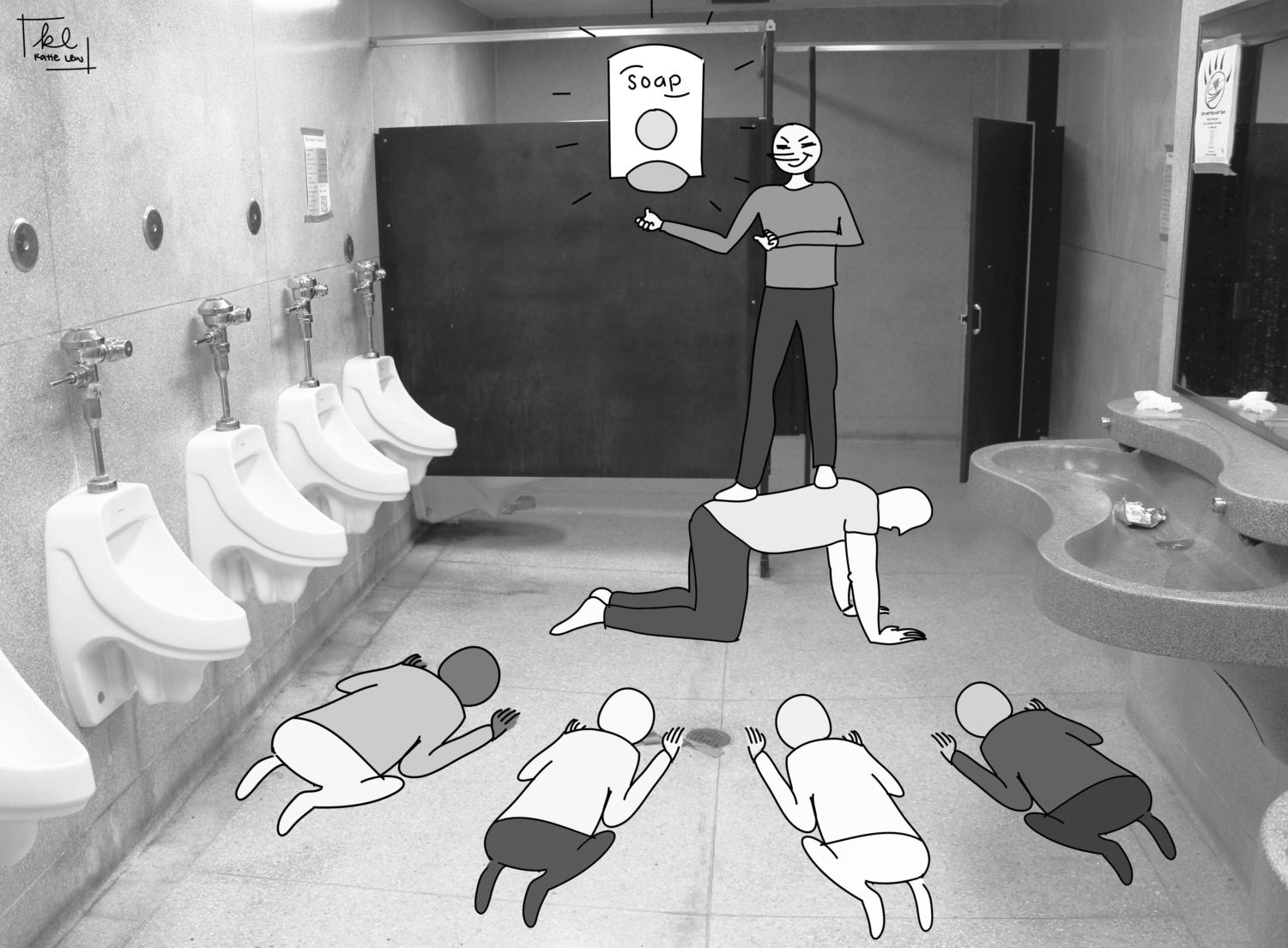 Sixteen-year-old Carl Roberts has become a nationwide sweetheart after posting a video of himself participating in the "Devious Licks" trend. In this internet craze, students create intellectually-stimulating content in recording video evidence of themselves participating in an assortment of thievery and vandalism within their school. The range of "licks" remains diverse, but some notable steals include a Lysol hand sanitizer dispenser, a whole ceiling tile, and a heartwarming letter addressed to a homesick teen who hadn't seen either of his parents in over 15 months due to a combination of socioeconomic and familial problems.
Madison Beer, star-studded singer and songwriter, saw the trend on TikTok near its start.
"I didn't think much of it," Beer said. "I thought it was just another small internet trend that wouldn't last…well at least that's what I thought before I saw him."
One day while scrolling through her phone, Beer chanced upon a video amassing over 20 views of Roberts unscrewing and masterfully pocketing six lightbulbs from his school restroom. 
"That was the spark," Beer said. "His courage and boldness in stealing those six lightbulbs swayed me; I just had to know more." 
Despite the fame, Roberts has stayed humble.
"Yeah, so basically I, like, stole like lightbulbs or whatever from my school bathroom and stuff," Roberts said. "I thought it was kinda funny so I posted it with Ski Ski Based God as the background." 
"And I love that about him," Beer said, chiming in. "There are thousands of licks out there that lack that x-factor that brings it to the next level. There was this incomprehensible air of confidence that he had while he unscrewed the six light bulbs: it really was the first of its kind."
In fact, according to a multivariate analysis published by the Massachusetts Institute of Technology last Monday, Roberts' video was precisely the first of its kind. 
"We've literally never seen anything like it," said Dava Newman, director of MIT Media Lab. "Our team ran a search algorithm that scoured the internet for videos of similar content to Roberts and found absolutely nothing. It's incredible." 
Newman and her team attribute the explosive success of Roberts' video to unprecedented creativity.
"Humans naturally gravitate to the new and exciting," Newman said. "Since TikTok consumers haven't seen another video that can even begin to be called similar to the video that Roberts posted, it's only natural that he was able to reach the levels of fame that he has."
Roberts' viral video continues to gain traction, gaining 30, sometimes 40 views per day. Consequently, Roberts has gained the fierce admiration of his peers. While walking through his school hallways, Roberts is constantly barraged with an onslaught of "dap-ups" and "butt-taps" on account of everyone wanting to be his friend. 
For Roberts, he's more than happy that one person in particular has become his friend. Beer and Roberts are now in a happy relationship, though they can't sleep in the same room or hold hands. Earlier this week, the two celebrated their official 12-day anniversary.
"He's so creative," Beer said, looking over at Roberts with a smile.
"She's hot," added Roberts.