Album Review: "Man On The Moon III: The Chosen"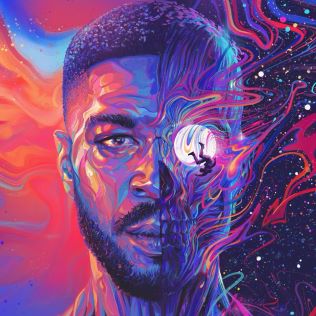 After 10 years since the release of Man On The Moon II: The Legend Of Mr. Rager, Kid Cudi dropped the long-awaited third and supposedly final installment of the MOTM series, Man On The Moon III: The Chosen, Dec. 11. 
During the past decade, Cudi has established himself as one of the best rappers in the game after his collaborations with Kanye West, including their 2018 critically acclaimed joint album Kids See Ghosts. Now, Cudi uses The Chosen as a way to prove his ability as a lyricist and a rapper, and to once again appeal to his younger fans.
The first half of this 18-track album serves as an ode to his protege, rapper Travis Scott. Dominated by 808 beats, the first two out of the four-act project are very clearly influenced by the current era and style of rap music. 
His older trademark neo-psychedelic and alternative hip-hop style combined with trap hi-hats and autotuned ad-libs are prominent in Act 1 tracks "Tequila Shots," "Another Day," and "She Knows This," reminding listeners of Cudi's clear musical talent.
This versatility continues on to Act 2, specifically with the track "Show Out," featuring UK rapper Skepta as well as a posthumous verse from Pop Smoke. Cudi's rapping and lyricism blend seamlessly with Skepta and Pop Smoke's heavy drill-music influence. 
As the album progresses onto Acts 3 and 4, we see Cudi fully embrace his early 2000s music style. He moves away from the adopted trap beats and back toward his signature hums and experimental cloud rap on "Mr. Solo Dolo III," "Elsie's Baby Boy (flashback)," and "The Void," delivering a vibrant performance and reminding original fans of what they first fell in love with years ago. 
Cudi successfully takes listeners on a journey where he fights to "win back his soul" from the evil Mr. Rager, Cudi's imaginary nemesis manifested from his own dark thoughts. Fans experience his journey of self-discovery and self-acceptance, and by the end of the 58-minute listen, his growth as a person and an artist clearly shows. 
With the third installment complete, this trilogy is without a doubt one of the most influential projects of the last 20 years, and Man On The Moon III: The Chosen is arguably Cudi's best solo project. The outro track "Lord I Know" ends with a child whispering "to be continued," so whether or not this is the final installment of the MOTM series is unclear. Whatever it means, I know fans like me are excited for what's to come. 
About the Writer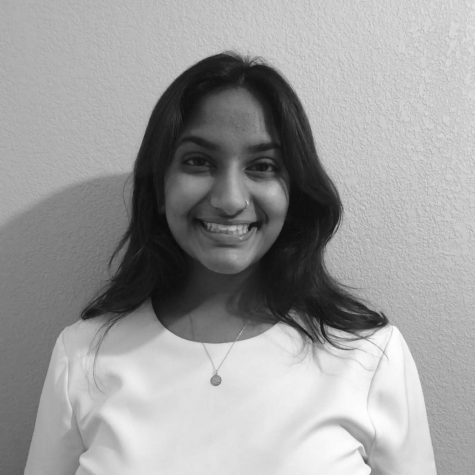 Deepali Yedulapuram, Features Editor
Deepali Yedulapuram is a senior and serves as the Features Editor for The Nexus. She has been on staff since her sophomore year. Aside from writing, Deepali enjoys talking to people, eating good food, and playing basketball and tennis. She is also part of the Speech & Debate and Mock Trial team at Westview.