Students return to campus following Westview soft reopening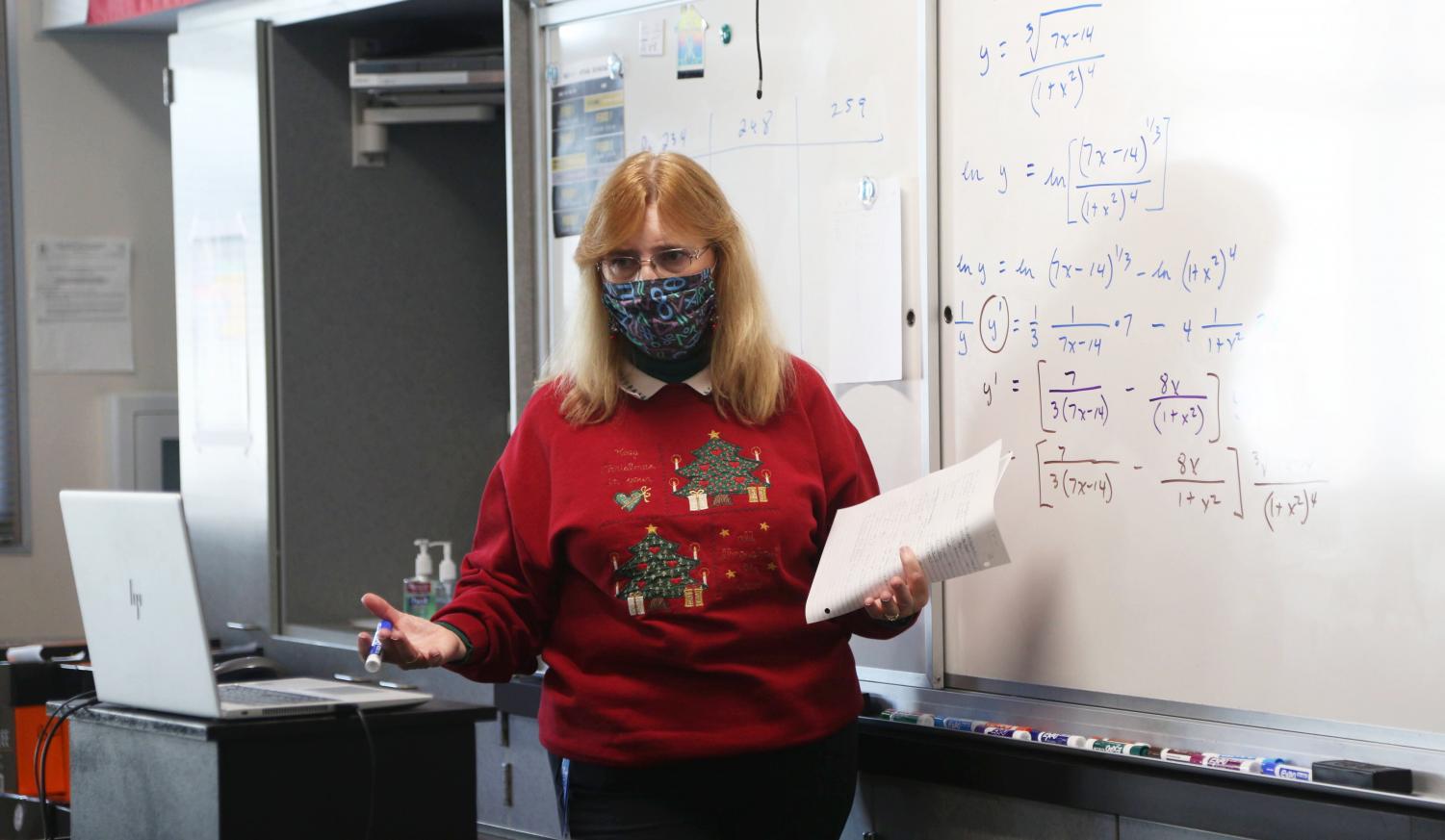 As Poway Unified School District continues to roll out its reopening plan, some teachers have begun hosting classes on campus again. In some cases, such as that of math teacher Stephanie Vanderby and Spanish teacher Carolyn Swaney, the ability to teach in-person immediately welcome, which meant that their students were given the option to return mid-November.
"Many students simply do better with in-person instruction," Vanderby said. "And since I was already working from campus anyway, it was relatively easy to transition."
Students have also voiced the opinion that in-person instruction is more helpful, some of whom returned to campus as soon as the option was available.
According to PJ Wetherell (11), online classes provided opportunities for more distraction. He said they also lacked the connection to teachers that would otherwise come from person-to-person instruction.
"I honestly do prefer going to [physical] school," Wetherell said. "With the teacher in front of you, you have more to focus on than when you're just sitting in front of a computer all day."
To Aidan Alper (9), the biggest benefit of in-person class is the ability to connect to his teacher.
"[The past semester] is very different from how I imagined the school year would go," Alper said. "It's mostly the same experience that I got in online school [but being in class] is a better opportunity to ask more questions and be more involved in what we're learning." 
Alper spends first and second period at home before heading to his third-period Integrated II math class at school with eight other students and Vanderby. The classroom setup has meant that his classmates learning online see the same thing on their screens that he does on the whiteboard. 
"The class isn't actually that different," Alper said. "But we do get to talk more and ask Mrs. Vanderby questions instead of just sending them in the chat, and that means more participation."
Like Alper, Wetherell also goes on campus for a single class—in his case, AP Spanish. The model for that class is different between in-person and online groups, as students in class hold discussions in Spanish that online students answer Google forms questions on. 
"Profe Swaney addresses us at the same time," Wetherell said. "But we do different assignments with given materials, which is nice because it's a lot harder to learn when you're just sitting in front of a computer screen and not actually practicing the language in a conversation."
While the tangible benefits of going back were readily apparent, for both students, COVID-19 was still a concern when making the decision on whether to come back at all. To assuage worries of that kind, Westview administrators have put various measures into place to ensure the health of students who did make the decision to go back.
"We are always supposed to wear face masks, and the school will provide face shields upon request," Vanderby said. "We have an air purifier that runs throughout the day, and I am provided with wipes and hand sanitizer to wipe down the surfaces that students touch between classes. Every night when the custodian comes in they use a spray on the tables and desks."
These measures, combined with the benefits of the in-person option, convinced Wetherell, who said that he felt sitting in front of the screen was stifling, at times.
"At home, Zoom isn't necessarily the most productive learning environment," Wetherell said. "Being in a classroom provides more structure and the connection to classmates and teachers that you just can't get through a screen."
In Alper's case, it was less of a struggle to decide because he had long wanted to go back to campus.
"[When I first] heard about the option, I was a little worried about COVID-19," Alper said. "But even at the start of the school year, I think I was already planning on going back anyway."
While there are tangible improvements, not all experiences have been positive. While Wetherell also has the option of going in-person for his AP Physics BC class, he said he realized after attending once that the person-to-person instruction offered less of a benefit in that class. 
"There were fewer students who decided to come back for the physics class," Wetherell said. "The ratio was skewed towards online, so the teacher had to focus more on keeping the students on Zoom kept up as well, which meant that the kids actually in class weren't as much of a focus."
Due to the lack of instructional benefit, since then, he has opted to continue Zooming for the class.
"For AP Physics, we were just doing a video lesson from school with some materials on our desk," Wetherell said. "Obviously, since it isn't completely safe, it's honestly just better to stay home because you're doing the exact same thing."
Despite concerns, however, Alper looks forward to transitioning to in-person learning as well for the rest of his courses.
"I do hope to be able to meet in my other classes eventually," Alper said. "It's nice to finally be able to actually talk face-to-face with a classmate." 
About the Writer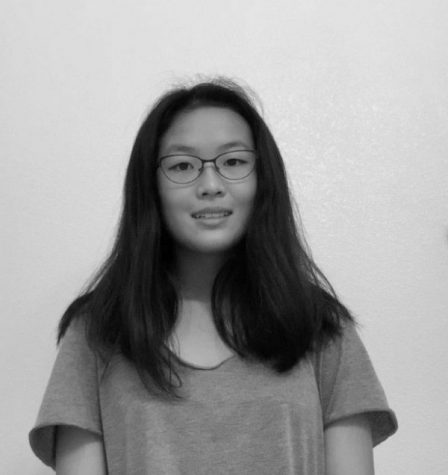 Amy Wang, Web Editor
Amy (10) is web editor for and in her second year as a part of The Nexus. When she has the time to, she writes flash fiction, reads, and spends time with friends. She hopes to major in computer programming, or creative fiction.