Dance Troupe reconnects with team at WCE Convention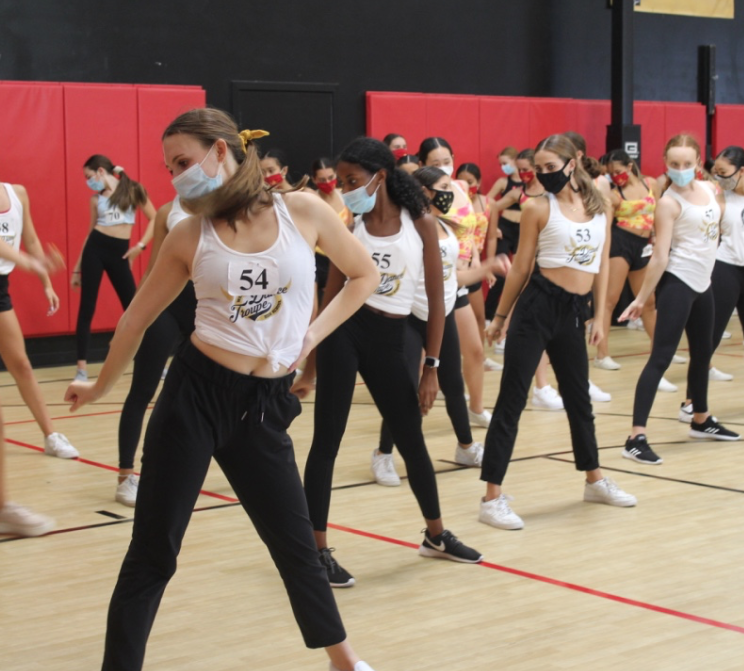 After months of Zoom dance classes, rehearsals in garages, and an uncertainty of what the upcoming season would look like,  Dance Troupe attended the annual West Coast Elite Dance Convention (WCE), which provided the team with something they'd been longing for since the abrupt end of their 2020 season: dancing together. 
With masks on and social distancing guidelines in use, 10 dance teams from all across San Diego County met at RedLine Athletics for a two-day dance camp on Oct. 10 and 11. Professional choreographers including Ade Obayami, Audrey Case, and Hannahlei Cabanilla traveled from Los Angeles to train both competition and performance dancers in hip hop, lyrical, contemporary and jazz. 
Dance Troupe captain Alex Andrada (12) said that being able to congregate and dance in a space with dozens of other dancers awakened a sense of support and positivity throughout the teams. 
"The energy at WCE was very different because it was the first time everyone was in a [dance] convention setting in a long time," Andrada said. "Because it was a new experience for everyone to dance during COVID, there was so much support and love coming from the faculty and the dancers so that everyone felt comfortable."
According to Andrada, Dance Troupe did not expect to participate in a dance convention with other high school dance teams so soon. The WCE Dance Convention offered dancers a place to begin training again, as well as show their personal growth over the past few months. With other conventions being put on hold, Dance Troupe member Avery Hahn (12) said she had a newfound appreciation for the opportunity her team was given to dance during the pandemic. 
"I used to take conventions for granted," Hahn said. "I never fully understood how important they were to me as a dancer. That is why this time I worked really hard in every class at the convention because I realized how appreciative I was to be able to dance in a space like that during COVID." 
In the past, the convention hosted a competition for the best hip hop performance out of all the schools. In order to combat the increased risk of COVID, though, WCE put the competition on hold. Andrada said that despite it being a long-running tradition, the lack of competition fostered a sense of support while decreasing stress. 
"There were no competitions or rehearsals, so we didn't have to be worried about competing," Andrada said. "The weekend was simply about enjoying ourselves in the classes and working hard."
At the end of the two-day dance convention, seniors were invited to perform an audition for a panel of judges to become a WCE Apprentice. Winning the Apprentice award gives the selected seniors the opportunity to be choreography assistants at the convention the following year. Evaluated on technique, skill and performance, three dancers were chosen, Andrada being one of them. 
"I'm really excited that I get to experience the WCE camp again next year," Andrada said. "Winning the WCE Apprentice award was a great way to end the weekend because it felt like my hard work paid off."
High school dance is all about representing your team, Hahn said, and Andrada did just that by winning the WCE Apprentice award. 
"Alex is a really hard worker, and that showed at the [WCE] convention," Hahn said. "It's rewarding when someone from our team does well because we all feel like we accomplished something too." 
The Dance Troupe members agree that WCE was something special to all of them. It gave them a place to do what they love, and to do it with one another.
"We didn't think that a high school dance season was even possible this year, so going to WCE made us really happy to be dancing again," Andrada said. "I think a lot of dancers have grown during quarantine, so WCE gave us a place where we could all showcase our talents in a supportive space, and head into the dance season strong."
About the Writer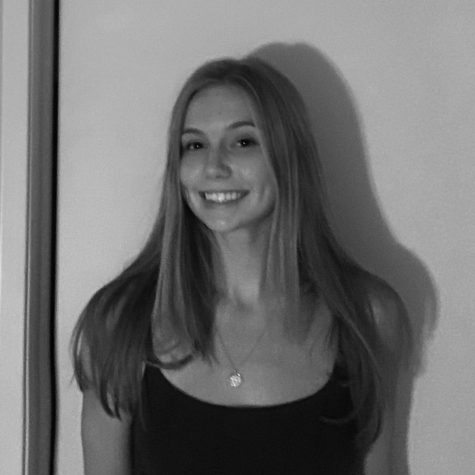 Rachael Hudak, Opinions Editor
Rachael Hudak is a senior and currently serves as the Opinions Editor for The Nexus. Other than writing, she enjoys dancing, reading, and going to cool coffee shops. Rachael is also apart of Speech & Debate and Dance Troupe and is excited to spend her last year of high school with The Nexus.