Four Westview students receive Outstanding Asian and Pacific Islander Student Award
Wanting to give back to their community, Angela and Sophia Fang (11) volunteered their Sunday afternoons to Tutoring for Change, an organization where they could tutor children whose families had been affected by homelessness.  
"In this day and age, it is easy to forget that happiness can come from non-materialistic things, such as learning a new concept or finally understanding the problem that you have been struggling with for a long time," Angela said. "It really inspires me to see that I am their source of happiness, that with my help, I can provide them with happiness at that moment and hopefully forever."
Since the stay-at-home mandate began, Angela and Sophia haven't been able to physically tutor the children at the Solutions for Change campus in Vista, but have transitioned to 1-on-1 online classes.  While they said it's more difficult to connect with the kids in a virtual setting, the girls are still committed to the organization.  
Feeling a sense of pride in their volunteer work, Angela and Sophia entered the competition for the Outstanding Asian and Pacific Islander Award.  
"I chose to enter because it was a good opportunity for me to [remember] why these activities were important to me," Angela said. "By applying, I realized how big of an impact I can make in the community by just volunteering." 
Every year, the award is given to showcase the achievements of Asian and Pacific Islander students in San Diego in the fields of science, technology, arts, and above all, community engagement. This year, Angela and Sophia won along with fellow Westview student Victor Ku (12), and alumnus Andrea Wang .  
Ku said that the restriction of the award to only Asians and Pacific Islanders was an important specification.  
"It helps give minorities like me a chance to show that we can also make as large of an impact [as other ethnicities]," he said.  
Ku was recognized with this award for his use of 3D-printers to enrich the lives of children throughout the county. He and the other members of the 3D-printing Club hosted workshops at the Rancho Peñasquitos and Mira Mesa libraries and at different elementary schools in Poway Unified School District.  
"I realized a while back that not everyone has the access to learn about one of the most prevalent tools in engineering," he said. "I try to provide that opportunity with presentations, hands-on computer-aided design tutorials, and a memento of their design."  
The workshops were all pre-pandemic, but Ku didn't let quarantine stop him from using his 3D-printer to continue to help impact San Diegans. Instead of education and enrichment, Ku shifted his focus to locals in need of masks and other PPE. As of now the club has produced almost 1,500 face shields for the community, including some for school administrators and teachers.  
"It means so much to me knowing that the community is appreciative of my efforts," Ku said. "I honestly didn't think I would win from what I've done, so it feels nice getting that recognition."  
Angela said that she feels similarly as without the award she would still continue to volunteer, but it inspires her to keep up her hard work.  
"It encourages me to provide more help not just for them, but for others," she said. "[I can] help more kids get educational help in order to provide them a better opportunity for their future."  
About the Writer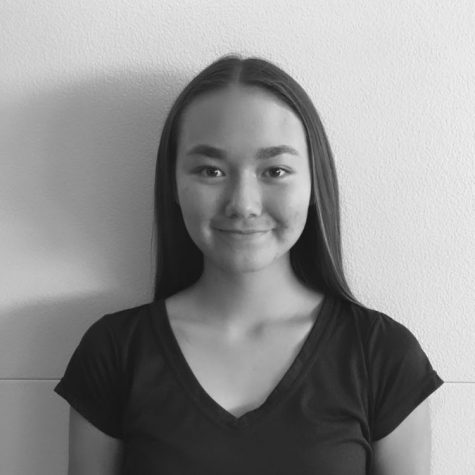 Jenna Ho-Sing-Loy, Sports Editor
Jenna Ho-Sing-Loy is a junior and the sports editor for the Nexus.  She does triple jump and long jump, and plays rugby and volleyball for Westview.  She also enjoys taking naps and hiking.