Health and Nutrition Club markets virtual food drive with San Diego Food Bank
YJ Si, News Editor
September 17, 2020
Health and Nutrition Club has collaborated with San Diego Food Bank (SDFB) to help market and fundraise for SDFB's virtual food drive that started Sept. 7. With the ongoing pandemic continuing to cause financial hardships for many in the community, Health and Nutrition Club president Aakarsh Vermani (11) and his executive team wanted to help. 
Since then, the club's executive board has marketed the drive on their social media platforms to reach a goal of raising $300. Vermani said he thought it was a good opportunity for the Health and Nutrition Club to help a good cause.
"Access to nutritional meals is a lot less available [due to the pandemic]," he said. "That's something we want to help fix."
According to Vermani, unhealthy substances such as red meat are a lot cheaper in the United States, especially in the form of fast food. However, the more expensive, nutrient-rich options are what allow us to build our immune systems. With so many suffering financially due to the pandemic, Vermani said, it's likely that many would turn to cheaper options instead of the healthy ones, further increasing the risk of contracting a disease.
"It's those healthy options that lower our chances of heart disease and in today's case, coronavirus," he said. 
This year, Vermani said he plans to involve the rest of the club members in similar opportunities to help the community, and work with elementary and middle schools to provide valuable lessons about the importance of health and nutrition.
"Last year, our plans were cut short due to the pandemic," he said. "We hope that this year, even through the virtual setting, we can continue to help students learn."
Before the pandemic, Health and Nutrition Club's meetings consisted of a presentation about health topics including sleep and diet. These were followed by a Kahoot! quiz, and a discussion of the project the club was working on at the time. Vermani said that because of this format, he doesn't believe a virtual setting will adversely affect meetings.
Vermani also said that the club plans to publish a monthly newsletter written by club members to give important advice about relevant health topics. He said that these newsletters would be shared at schools within the Poway Unified School District.
Vermani said that despite continuing club activities in a virtual environment, he looks forward to starting the new year and working to develop the club further.
"[Our main goal] is continuing to educate about the importance of health," he said. "We understand that an online learning environment can have limitations as to what all we can do, but we are optimistic that we'll be able to adapt to the circumstances."
About the Writer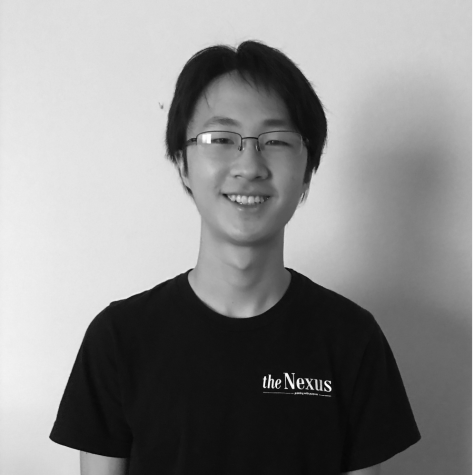 YJ Si, News Editor
YJ Si is the News Editor for The Nexus. This is his second year on staff. He is also secretary of Westview Political Awareness Club, and president of Tutoring Our Tomorrows. When offered free time, he watches Youtube and eats chips (Cape Cod in particular).