Class of 2021 sport recruitment opportunities put on hold
On March 30, the National Collegiate Athletic Association [NCAA] voted to give an extra year of eligibility to Division I spring sport college athletes, ensuring that they would not be stripped of a year spent playing at the college level. 
While this benefits athletes currently playing in college, recruitment plans for high school athletes have come to a halt.
Varsity lacrosse player Brooke Vafi (11) said that the abrupt conclusion to the spring sports season and subsequent canceling of summer events has put the class of 2021 athletes in a difficult position.
"It will be harder to showcase talents since all the summer tournaments are being canceled," Vafi said. "I was planning on visiting colleges over summer and meeting with coaches but it will be hard since the pandemic pushed everything back a bit."
Likewise, with the NCAA giving another year of eligibility to current players whose season was cut short, it will be harder for current high school athletes to earn a roster position because fewer  spots will be available. 
"It's optional, but for grad students or injured athletes who'd like to play another year, they have the option to," Vafi said. "And a lot of them are."
The class of 2021 athletes in particular are facing issues with recruitment, as junior year is the most crucial year for high school athletes looking to play in college.
"[Junior year] is when your playing stats mean the most," Vafi said. "This is when you have to show the impact you've made on your team."
Similarly, varsity baseball player Luke Ritter (11) is facing difficulties from a shortened baseball season, as attracting attention from colleges is much harder.
"During the summer and fall, there are still many showcases and tournaments where you can get looked at by schools," Ritter said. "The season getting canceled has just made everything in the summer and fall more important."
While Ritter has opportunities to appeal to coaches later in the year, Vafi said that all the showcases she was planning on attending this summer were canceled.
"I'm planning on just using film from two to three games this season to send to coaches," Vafi said. "I have to [believe] that working hard and practicing [on my own] will still mean something even if seasons and games are canceled."
Despite the looming uncertainty about the upcoming steps in college recruitments, Ritter said he plans to stay on track by working hard and communicating with coaches.
"Right now, all we can do is reach out to coaches and send them videos and statistics that we have," Ritter said. "And [also to] keep working to get better on our own."
About the Writer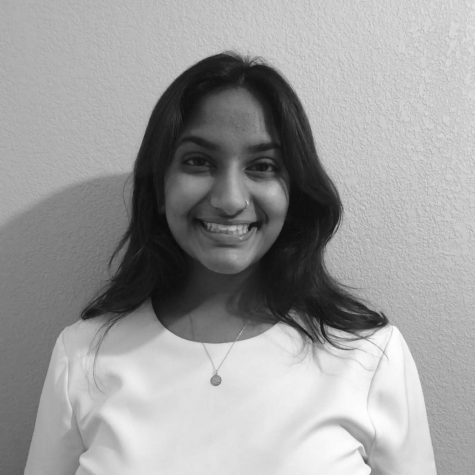 Deepali Yedulapuram, Features Editor
Deepali Yedulapuram is a senior and serves as the Features Editor for The Nexus. She has been on staff since her sophomore year. Aside from writing, Deepali enjoys talking to people, eating good food, and playing basketball and tennis. She is also part of the Speech & Debate and Mock Trial team at Westview.