Students build scale model of Westview campus in Minecraft
In the midst of a pandemic, classes over Zoom calls have become the norm. While many students enjoy learning from the comfort of their homes, Maxim Orywal (11) had begun to miss the familiarity of Westview classrooms. 
So Orywal, along with classmates James Ko (11) and Ymann Orpilla (11), found another way to have Westview at their fingertips—through the virtual world of Minecraft.
 "Before [the school district] announced that Westview would be closing, we had already started planning our mini-Westview in Minecraft as a joke," Orywal said. "But after we ended up having to stay home, we started thinking, 'Maybe this is worth more than just a joke now.'"
Over the course of two weeks and several hours a day, Orywal, Ko, and Orpilla had created their model of the Westview campus, complete with the classrooms, library, theater, cafeteria, gym, and even upbeat music in the plaza. 
The Minecraft Westview build is designed to be 1:1 scale relative to the player model, with each Minecraft block representing about one meter. 
"We wanted the [students] to feel like they're actually walking through the Westview halls and sitting in the Westview classrooms," Orpilla said. "We couldn't get the real buildings' measurements, so we just built the library first and based the size of the other buildings off of it." 
Orywal said that despite their best efforts, several details of the Westview Minecraft campus are not entirely accurate. For example, there are four study rooms in Westview's library, but the Minecraft model was only able to fit two. However, Orywal said he believes the build is still able to capture the familiarity of Westview.  
"Obviously, we tried to make it as realistic as possible, but in the end there are things that don't translate well into Minecraft," he said. "Either way, it's more important that we recreate the general feel of our campus."
To do this, Orywal said, they took extra care to include specific details of the Westview campus that are memorable to the students. In the cafeteria, NPC lunch ladies dispense food items at the push of a button. In the theater, a lever activates a retractable stage curtain. In the A-building, the broadcast room is decorated with cameras and its signature green screen. 
Orywal said he hopes that the Minecraft Westview campus will bring comfort to students in such a chaotic time. In the end, though, Orywal, Ko, and Orpilla are looking forward to things going back to normal. 
"A break from [physical] school is nice, but not forever," Orywal said. "It's just not the same."
About the Writer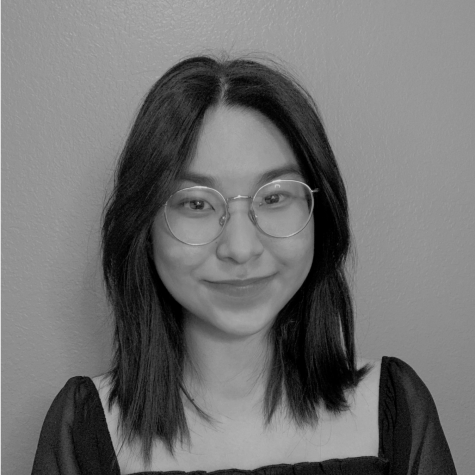 Alice Chen, Editor-in-Chief
Alice Chen is a senior and an editor-in-chief of the Nexus. She likes books, video games, and Studio Ghibli movies. She does not like math and sans serif fonts.