Care For You charity donates food, writes cards for local hospital staff
Cassandra Nguyen (10), like many others, has been stuck at home during a pandemic with very little within her control. And in a time that can be chaotic and overwhelming, Nguyen said she hoped to help the community face the crisis together.
"It's good to have a positive outlook, because focusing on what you can't do won't get you anywhere," she said. "So I am focusing on what I can do, for myself and others."
Nguyen, along with classmates Suzanne Ye (10), Christal Lieu (10) and Hannah Dao (10), decided to start a charity project on April 13 called Care For You. According to Ye, the goal of their project is to support local health care workers by raising money, donating food and delivering letters of gratitude. 
"We thought that this would be a good way to contribute to our community," Ye said. "We're all new to this, so we weren't sure if our first goal of $350 was realistic, but we more than met the amount, so that's very exciting."
Within two weeks, Care For You had raised $390 in donations, and sent 50 pizzas to UC San Diego Health on Wednesday. Along with the pizzas, a UC San Diego correspondent delivered the Care For You members' handwritten letters. Westview students were able to submit their own messages of encouragement for the members to send. 
Dao said she hopes that the positive messages will help the health workers smile during a stressful time. 
"They're working really hard, and some of them self-quarantine so they may not even be able to see their families," she said. "It's important that they know we appreciate everything they do." 
According to Lieu, the community should come together in a time of crisis. Any amount of support, she said, can go a long way. 
"Everyone is going through their own struggles during this time, so anything we can do for each other is really meaningful," Lieu said. "Even just being a cheerleader and offering moral support can be helpful." 
Care For You plans to set more goals and continue supporting UC San Diego Health, possibly expanding to other local hospitals in the future. Students can send personal letters to their Instagram account or donate to their GoFundMe page. 
About the Writer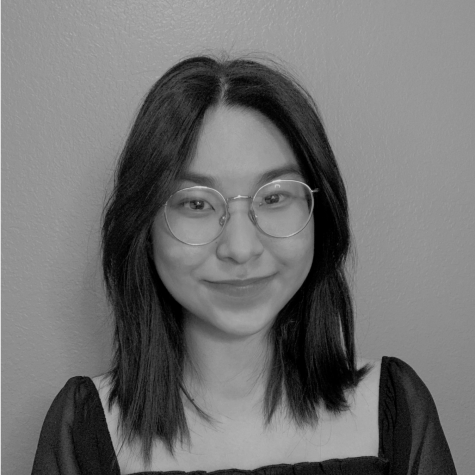 Alice Chen, Editor-in-Chief
Alice Chen is a senior and an editor-in-chief of the Nexus. She likes books, video games, and Studio Ghibli movies. She does not like math and sans serif fonts.