Westview food and nutrition staff feed children in community
A young woman in sweatpants jumps out of her minivan and makes her way up the steps to the front of Westview.  She is greeted by supervisor Tami Peters, smiling at her from behind a decorated face mask.  
"Hi!" Peters says warmly.  "How many kids do you have, honey?"  
The woman replies four and as if on cue, four little kids come running out of the van and up to join their mom.  They are there to get the free lunches and breakfasts that the Poway Unified School District is providing to all children under 18.
Peters sends them on their way with their brown paper bags and a final "stay safe!" 
Peters works for PUSD to provide food to students and she's passionate about what she does, especially during this pandemic where some families are struggling greatly with money.   
"The children need to eat," she said.  "The idea of any child not having food makes me upset."
So, Peters remains out there in front of the school, rotating the meals and making sure that everybody knows what they're supposed to grab.
Another aspect of her job is to watch the food and confirm that it's going into the hands of children, not adults who are lying about having kids and then taking the free food for themselves. She said that she's lucky, though, because usually they don't have a problem of huge lines and the people are pretty respectful, so she never feels worried at all.  
Despite Peters' lack of fear, the job is inherently dangerous as she, and the other food and nutrition staff, have to interact with many different families every day and there's no way of being 100% protected while doing so.  
"I'm sure [my family] worries," Peters said.  "But I mean, I have to do my part. This is what I chose to do as my profession and people have to eat."  
More people than just PUSD students are able to eat these meals, to the point where almost all of the food is being claimed.  On a daily basis, from the 300 meals that Westview is able to give, more than 250 are taken. Peters said that a lot of the kids who come through are from families she's never seen before and are possibly from outside of the district. Either way, she said this is an important service for the community as there are many people who depend on these free meals every day in order to have something to eat.  
"As a result of the COVID-19 outbreak, there are many students impacted by the loss of meals typically provided to them for free or reduced price during their school day," Food and Nutrition Area Supervisor Flora Biglaryan said.  "In an effort to support all students and their families, we started providing free meals to all students to help them in this time of need."  
While nobody knows how long this pandemic and quarantine will go on, people in the PUSD area can rely on the fact that if they're ever in trouble financially, they will at least know where their next meal is coming from.  Biglaryan said that this pandemic is even bringing the PUSD community closer together.  
"We have received many comments from parents expressing how much they appreciate the service we are providing," Biglaryan said.  "Many cheer when they see our food and nutrition truck drive through the neighborhood. One family dropped off several gift certificates while others have offered to volunteer their time to help."  
About the Writer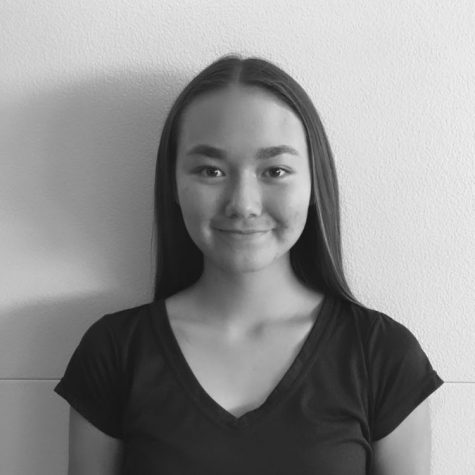 Jenna Ho-Sing-Loy, Sports Editor
Jenna Ho-Sing-Loy is a junior and the sports editor for the Nexus.  She does triple jump and long jump, and plays rugby and volleyball for Westview.  She also enjoys taking naps and hiking.